MEGA Pokemon Generations Fuecoco Poke Ball Building Set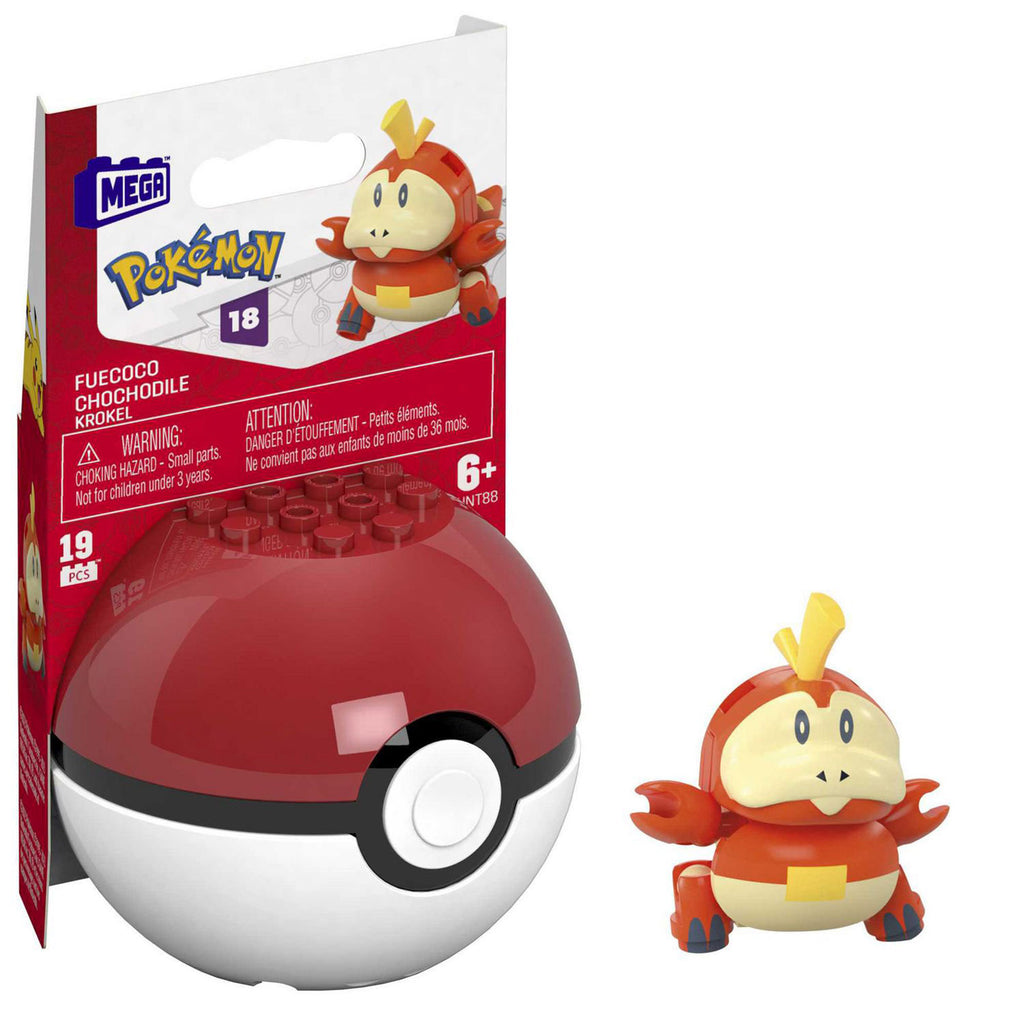 Get ready to unleash the fiery power of Pokémon with the MEGA Pokémon Generations Fuecoco Poké Ball Building Set. This exciting construction set allows you to build a highly detailed and poseable figure of Fuecoco, the Fire-type Pokémon. With its bright orange coloring and flames ablaze, Fuecoco is ready to join your Pokémon collection or become the star of your Pokémon battles. The set includes a specially designed Poké Ball that doubles as a display stand, allowing you to showcase your fiery Fuecoco figure with pride.
Assemble Fuecoco using the included pieces, and watch as this Fire-type Pokémon comes to life. With its poseable limbs and detailed design, Fuecoco is perfect for imaginative play and display. Whether you're a seasoned Pokémon Trainer or a budding builder, the MEGA Pokémon Generations Fuecoco Poké Ball Building Set offers a thrilling combination of construction and Pokémon excitement. It's a fantastic addition to any Pokémon collection and a great way to engage with the world of Pokémon in a whole new way. With Fuecoco by your side, you're ready to embark on epic adventures and face the challenges that await in the Pokémon universe.