MEGA Pokemon Generations Quaxly Poke Ball Building Set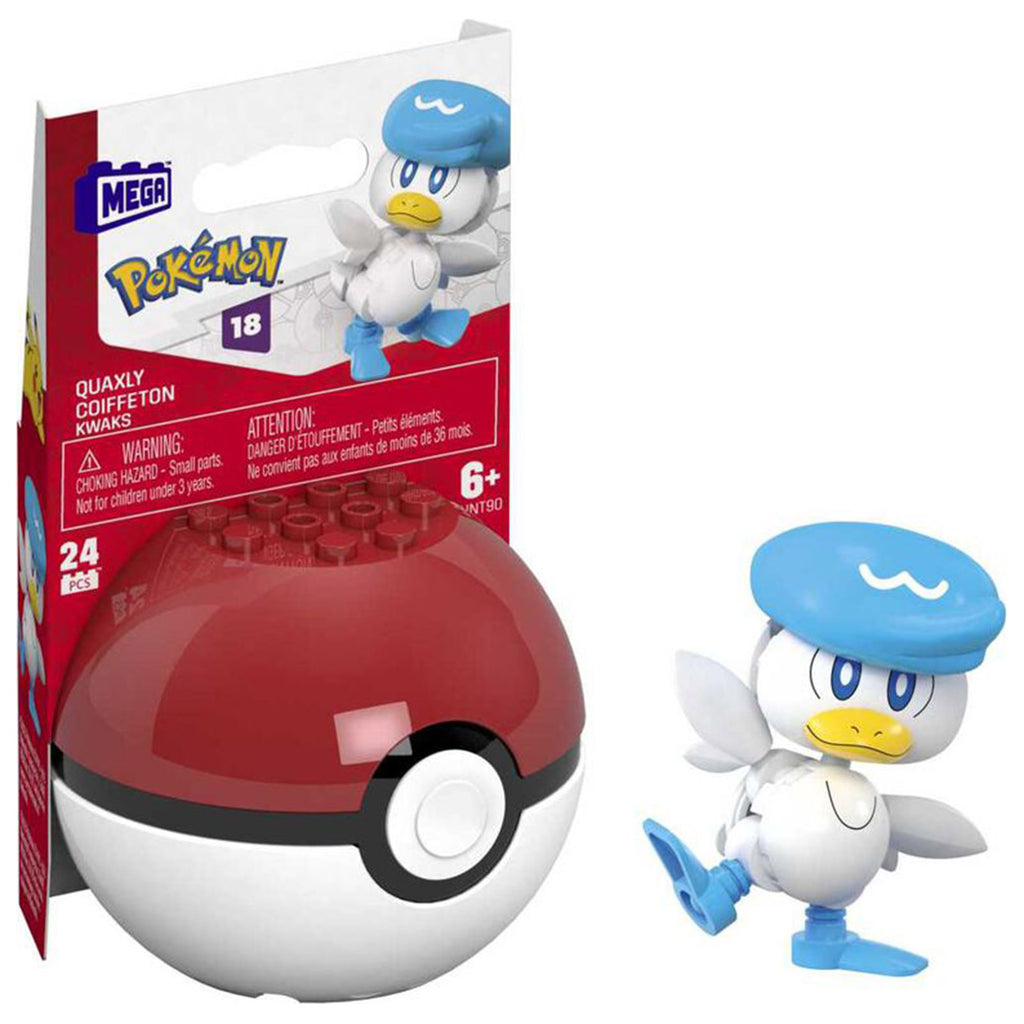 Dive into the world of Pokémon with the MEGA Pokémon Generations Quaxly Poké Ball Building Set. This exciting construction set allows you to bring the iconic Water-type Pokémon, Quaxly, to life with precision and detail. Quaxly is known for its charming appearance and water abilities, and with this set, you can recreate its likeness in a poseable and displayable form. The set includes a specially designed Poké Ball that doubles as a display stand, allowing you to proudly showcase your Quaxly figure.
Assemble Quaxly using the included pieces and experience the satisfaction of building your very own Pokémon. With its poseable wings and detailed design, Quaxly is perfect for imaginative play, display, or as a collector's item. Whether you're a Pokémon Trainer in training or a dedicated fan of the series, the MEGA Pokémon Generations Quaxly Poké Ball Building Set offers a unique combination of construction and Pokémon excitement. It's a fantastic addition to any Pokémon collection and a great way to engage with the world of Pokémon in a hands-on and creative way. With Quaxly by your side, you're ready to explore the Pokémon universe and embark on aquatic adventures like never before.