Metal Earth Legends Lord Of The Rings Legolas Steel Model Kit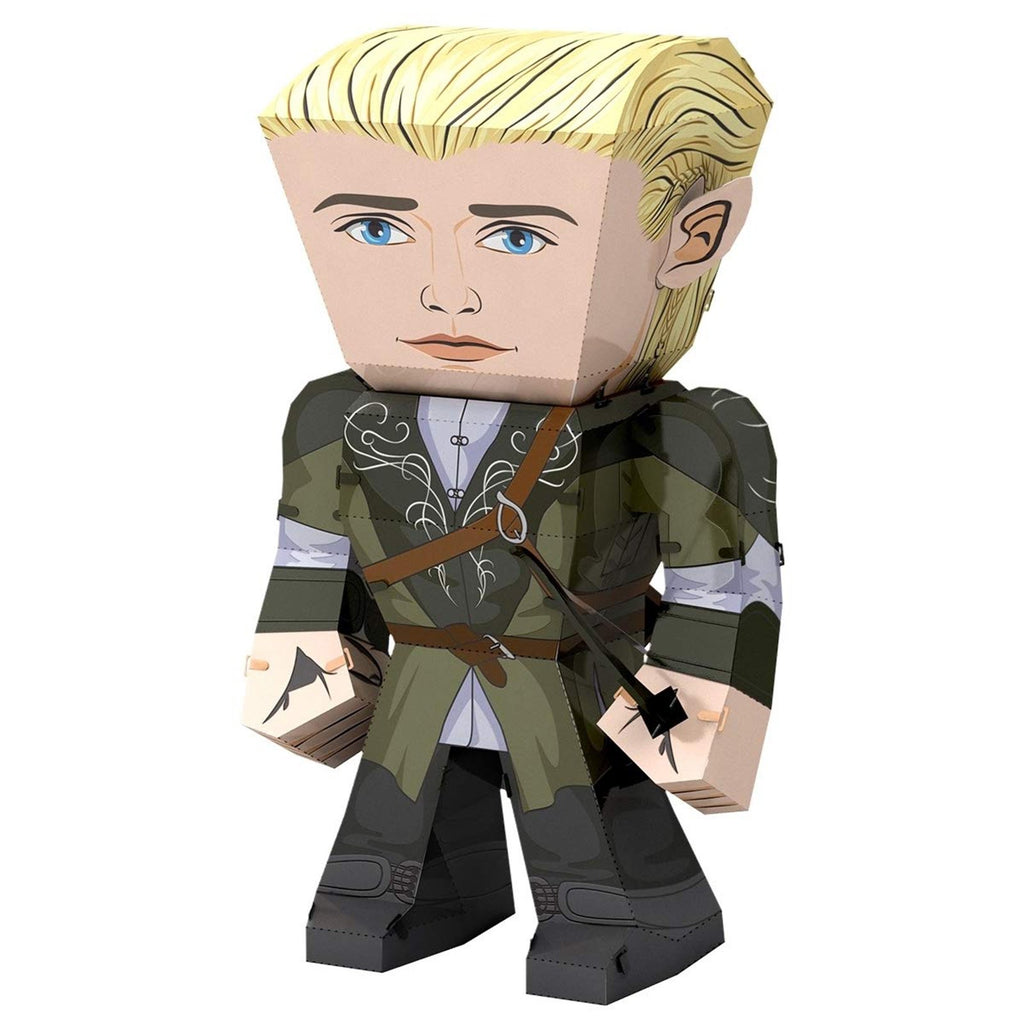 This is the Metal Earth Legends Lord Of The Rings Gimli Steel Model Kit made by the good people over at Fascinations.
This model kit contains one sheet of a bendable metal that is used to construct Legolas. No glue is required for assembly. Parts can be removed from the metal sheets by hand, however, using a pair of wire cutters is recommended. Tweezers make an ideal tool for bending or twisting connection tabs.  
This product looks absolutely great when completed! When constructed the figure stands roughly 2 inches tall.
Recommended Age: 14+
Condition: Brand New