Monogram DC Batman The Joker Figural Coin Bank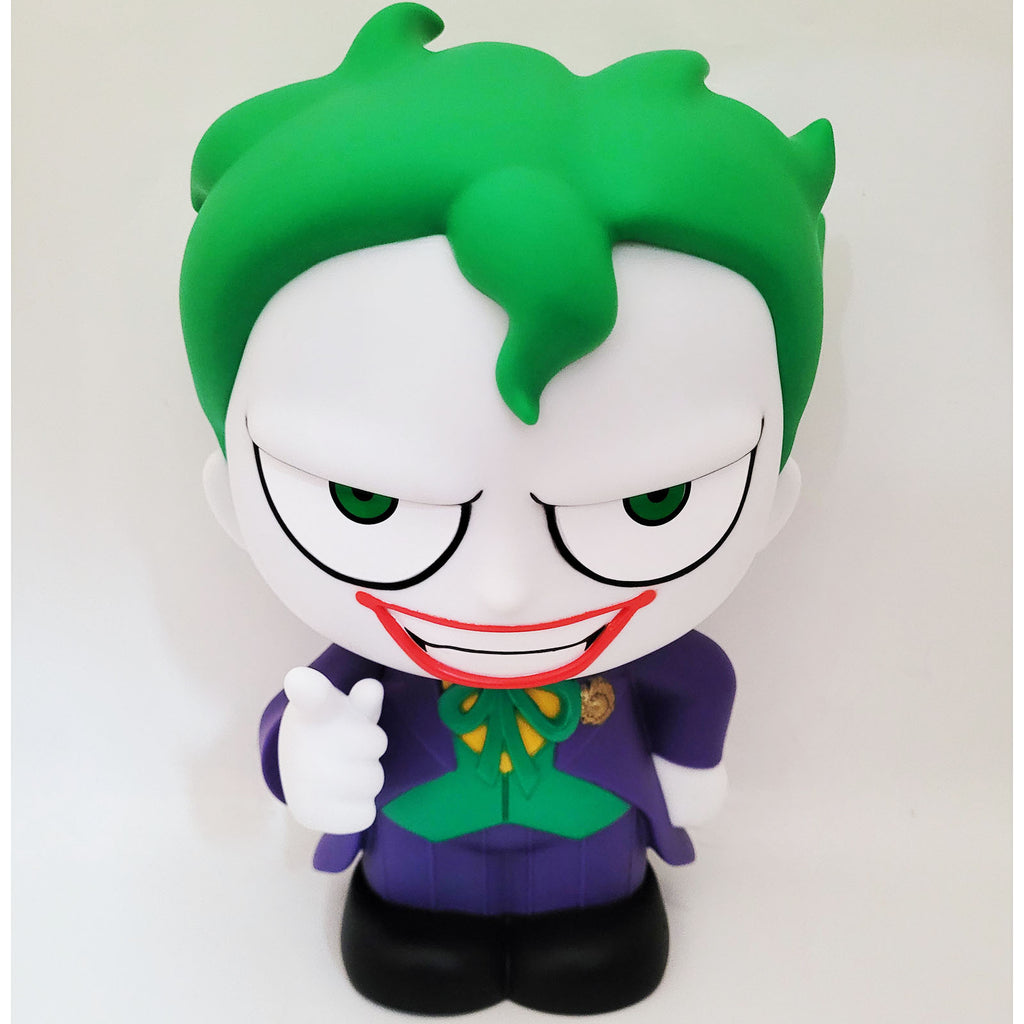 Add a touch of chaotic fun to your savings routine with the Monogram DC Batman The Joker Figural Coin Bank. This coin bank is not your ordinary savings jar; it's a delightful homage to one of the most iconic villains in the DC Comics universe, the Joker. Crafted with meticulous attention to detail, this coin bank captures the Joker's mischievous grin, green hair, and distinctive purple suit. Whether you're a dedicated Batman fan or simply appreciate the Joker's unique brand of madness, this coin bank is a conversation-starting collectible that also encourages the habit of saving money.
Standing at approximately 9 inches tall, this figural coin bank provides ample space to store your spare change while adding a whimsical touch to your décor. The coin slot is conveniently located on the back of the Joker's head, making it easy to deposit your coins. When it's time to access your savings, the twist-off cap on the bottom of the bank allows for easy retrieval. The Monogram DC Batman The Joker Figural Coin Bank is not only a functional and entertaining way to save money but also a unique piece of DC Comics memorabilia that celebrates the clown prince of crime in all his wicked glory.