Moose North American Wildlife Safari Ltd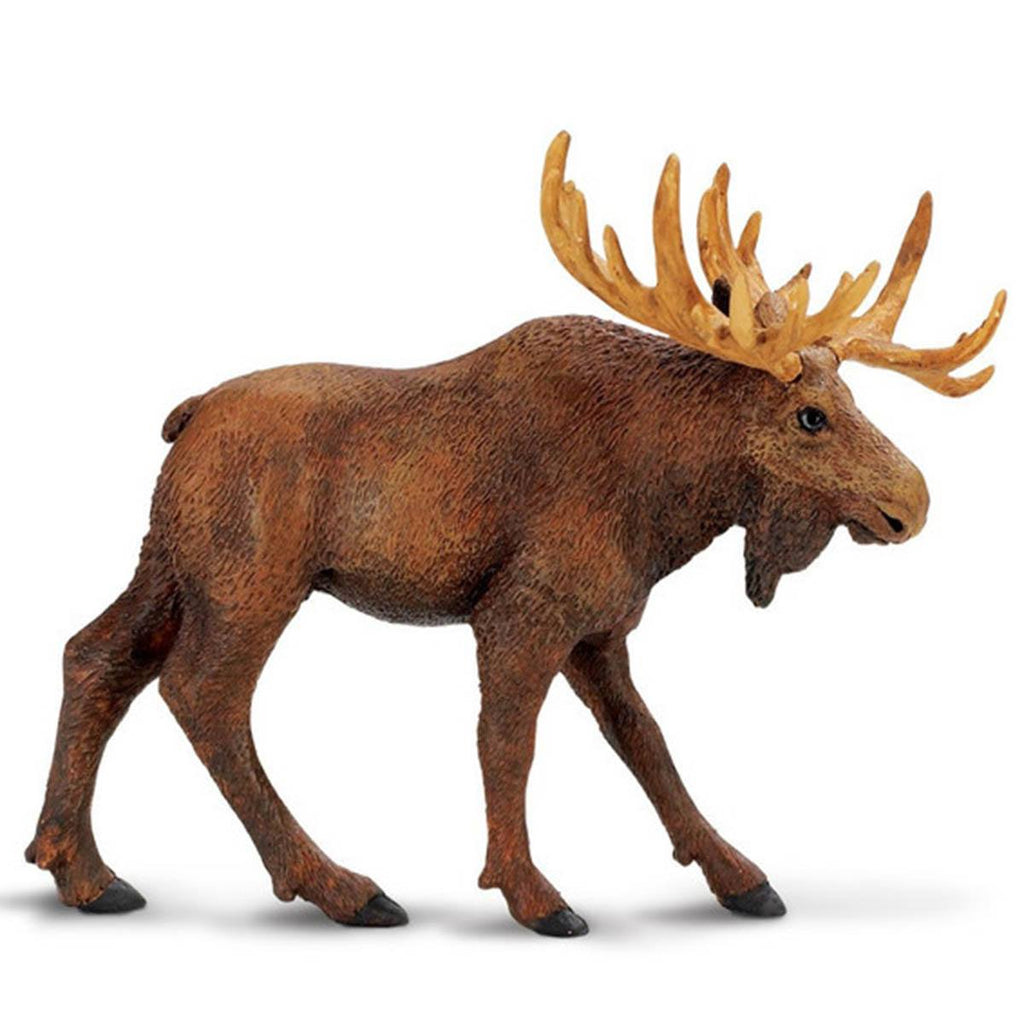 The Moose North American Wildlife Safari Ltd is an exceptional addition to any animal toy collection. This figurine depicts the majestic moose, which is found in North America, giving it a realistic feel that's perfect for young and adult collectors alike. This product was produced by the leading brand Wildlife Safari, known for producing high-quality animal toys that are both durable and educational.
This North American wildlife toy measures approximately 5.3 inches in length and 4.2 inches in height. Since it is made of PVC plastic, this figurine is strong enough to last for years, making it perfect for playtime and display purposes. Its intricate details include texture and realistic colors such as dark brown fur with light brown patches on the legs and face, black nose, and antlers.
The Moose North American Wildlife Safari Ltd toy is an excellent choice for educational purposes because it teaches children about North American wildlife in an interactive and engaging way. By learning about the moose—the largest member of the deer family, children can develop an appreciation for the natural world and its inhabitants.
Additionally, this toy can be a fantastic addition to any collection or display. Displaying the Moose figurine on a shelf or as a centerpiece in a room adds a touch of nature to any setting. The detailed design and craftsmanship of this practical and decorative piece make it a popular choice for home decor enthusiasts.
Indeed, the Moose North American Wildlife Safari Ltd toy is a wonderful replica of one of nature's most beautiful creatures. With its realistic design, educational value, and impressive durability, it's sure to be a hit with anyone who loves animals, collectibles, or nature-themed decorations.
Recommended Age: 3+
Dimensions:   5.34" x 3.16" x 4.21"