My Hero Academia CCG All Might Vs All For One 2 Player Clash Deck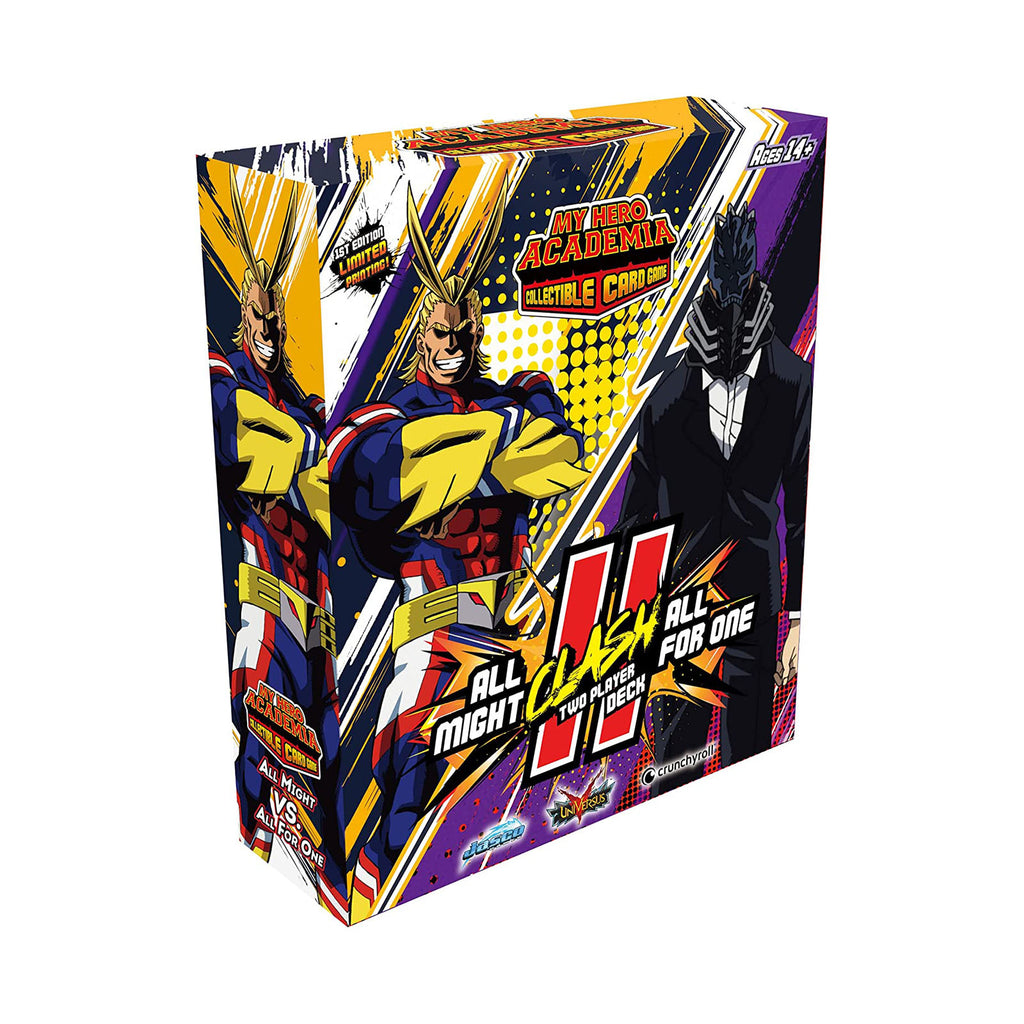 This is a My Hero Academia CCG Heroes Clash Booster Pack produced by the good people over at Universus.
All Might and All for One face off for an epic showdown in this 104-card two-player set for the MY HERO ACADEMIA COLLECTIBLE CARD GAME! Each 51-card deck is ready to play right out of the box and can be expanded with cards from the MY HERO ACADEMIA CCG Series 4 booster packs.

Features two 51-card decks that can be played immediately out of the box! Plus 2 random Ultra Rare Cards! These decks feature unique cards not available in booster packs, so they are necessary to complete a collection!
A great gift for any fan of MHA!

Recommended Age: 14+
Condition: Brand New and Sealed