Pilot Whale Sea Life Safari Ltd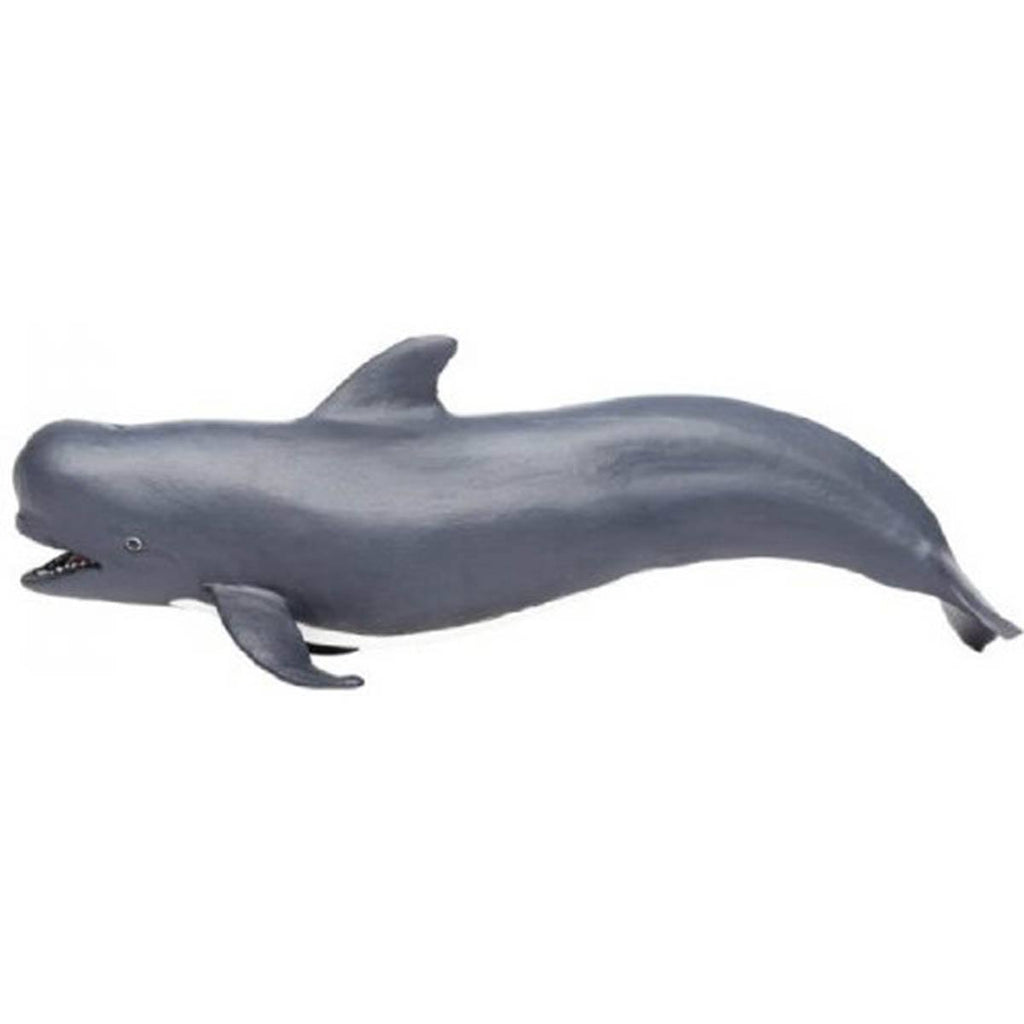 The Pilot Whale Sea Life Safari Ltd is a unique addition to your child's sea animal toy collection. With its captivating and accurate replica of this majestic mammal, this toy allows your child to learn more about the ocean and its inhabitants, imbuing them with a sense of wonder and appreciation for marine life.
The Pilot Whale toy stands at 3 inches tall and 6.5 inches long, the perfect size for your child's little hands to hold and play with. The toy's intricate details such as the whale's smooth and shiny black body, rounded head, and white underbelly with fine lines along the side, makes it an excellent choice for display in your child's room or play area.
The Pilot Whale Sea Life Safari Ltd is made of non-toxic, BPA-free materials and is very durable, ensuring that your child can enjoy playing with it for years to come without any damage or wear and tear.
This toy is perfect for imaginative play, and your child's creativity can take them on fantastic underwater journeys. Whether your child loves to accompany marine biologists on their expeditions or adventure out to the open sea, the Pilot Whale Sea Life Safari Ltd is sure to inspire their sense of adventure and exploration.
The Pilot Whale toy is a perfect gift for children aged 3 years and above, especially for children who are fascinated by marine animals. Whether your child is a collector or simply loves marine life, the Pilot Whale Sea Life Safari Ltd is a must-have item in their toy collection. This toy promotes mind stimulation, imagination, and a love for oceanic conservation - where else can your child have an education and playtime combined?
Overall, the Pilot Whale Sea Life Safari Ltd is an exceptional toy that fuses fun and learning. It's an excellent gift for children who love marine animals or those with an interest in oceanography. Buy one for your child today and watch them dive into imaginative play.
Recommended Age: 3+
Dimensions:   6.63" x 2.46" x 3.12"