Plan Toys Tree House Wooden Playset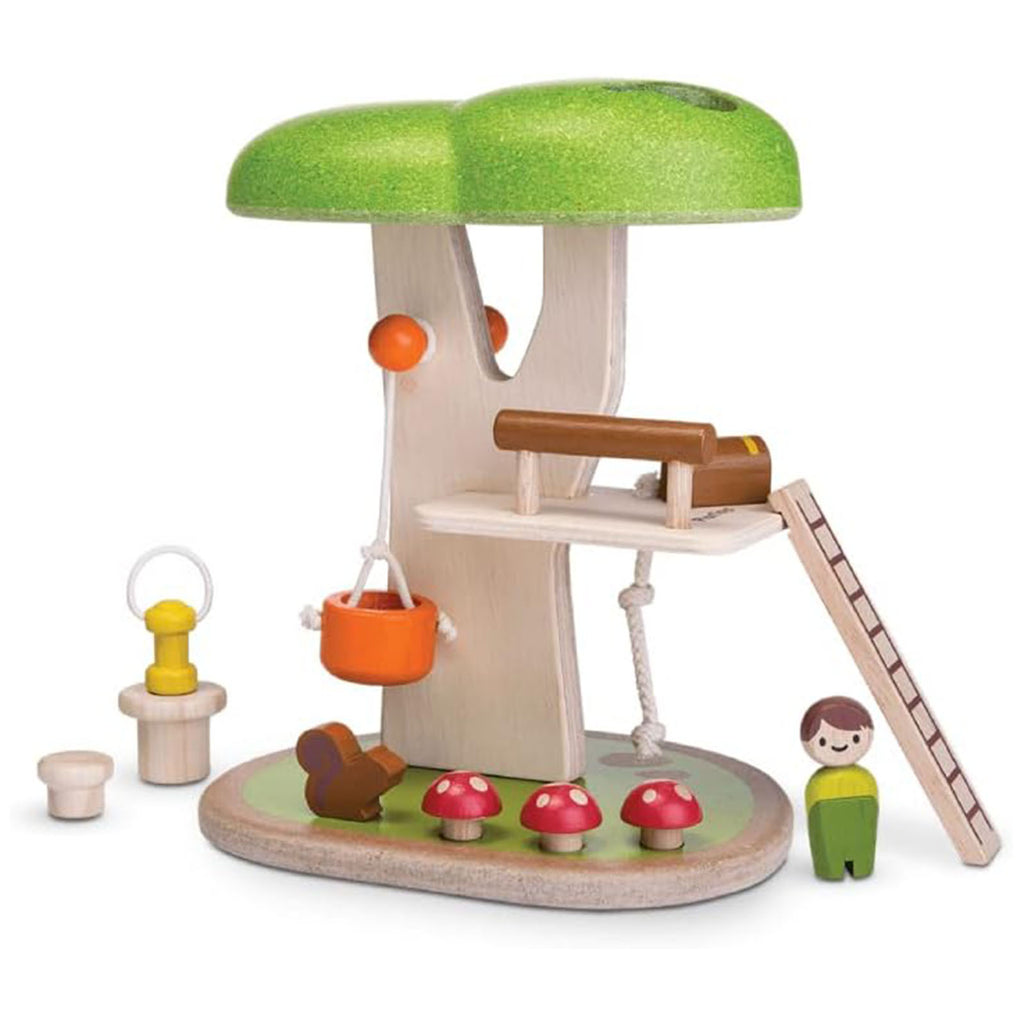 The Plan Toys Tree House Wooden Playset is a beautifully crafted toy that brings the wonders of nature and imaginative play to your child's fingertips. This eco-friendly playset features a treehouse, complete with a working pulley system, providing endless opportunities for creative and open-ended play. Made from sustainable rubberwood and colored with safe, water-based dyes, it's an eco-conscious choice that ensures your child's safety and the health of the environment.
This wooden playset not only encourages imaginative play but also promotes fine motor skills, problem-solving, and cooperation when shared with friends or siblings. It's a versatile toy that can be used with other dolls or action figures, enhancing the storytelling possibilities and creating a world of adventure right in your living room. The Plan Toys Tree House Wooden Playset offers both entertainment and educational value, making it a cherished addition to your child's toy collection while fostering an appreciation for sustainability and nature.