Playmobil 123 Disney Winnie The Pooh Winnie's Counter Balance Honey Pot Building Set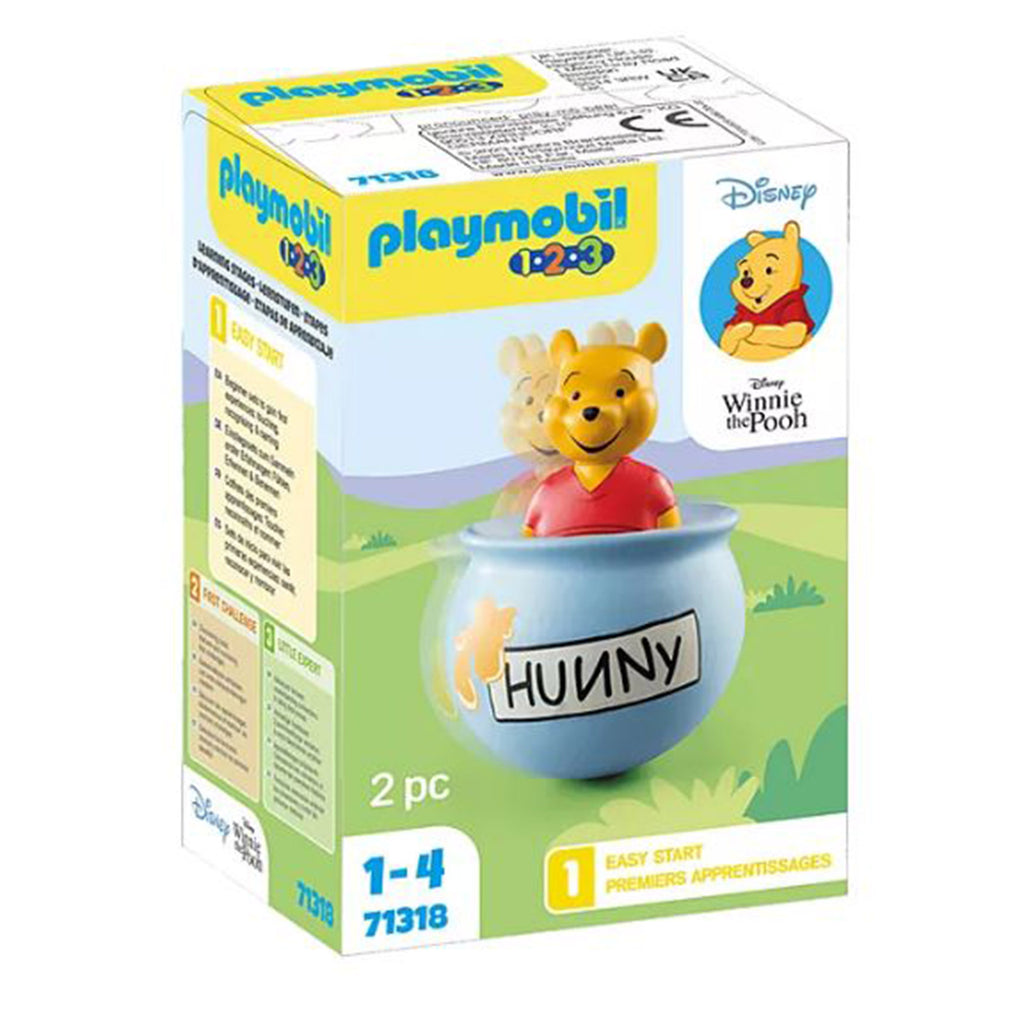 Playmobil 123 Disney Winnie The Pooh Winnie's And Piglet's Tree House? Building Set
Key Features:

Tree House: The set would include a tree house structure that Winnie the Pooh and Piglet use as a place to meet, play, and relax. The tree house has a stable base and possibly a small ladder or steps for the figures to access the tree house platform.

Figures: The set includes Playmobil 123 figures of Winnie the Pooh and Piglet. These figures would be designed with rounded edges, bright colors, and simple features suitable for young children.

Interactive Elements: The set include interactive elements such as a swinging feature for the tree house or a seesaw for Pooh and Piglet to enjoy.
Recommended Age: 1.5+
Condition: Brand New