Playmobil City Life Gym Extension Building Set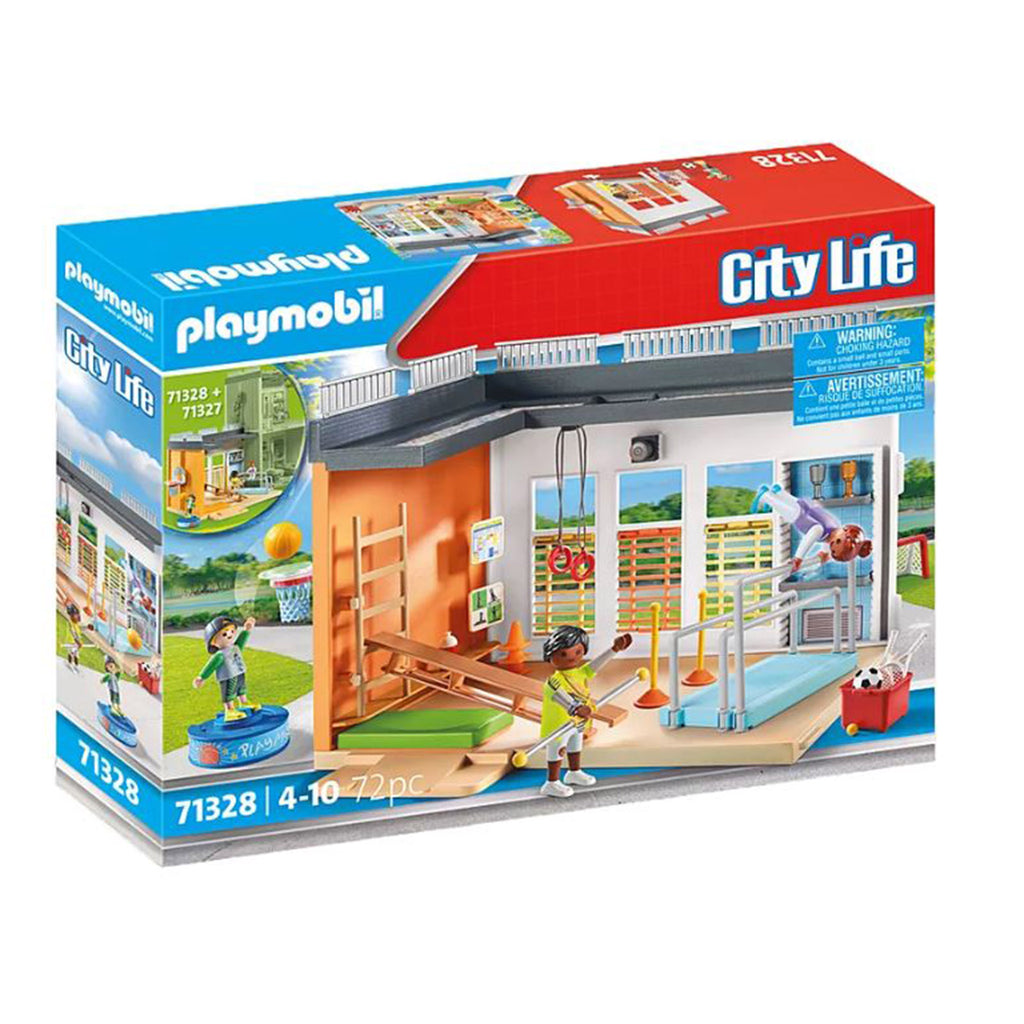 Playmobil City Life Gym Extension Building Set
Key Features:
Gym Environment: This extension set transforms your Playmobil City Life scene into a bustling gym complete with workout equipment, mats, weights, and more. The detailed gym layout provides a realistic backdrop for fitness-themed play scenarios.

Interactive Accessories: The set includes a range of gym accessories such as dumbbells, a treadmill, a stationary bike, a yoga mat, and more. These interactive elements encourage role-play and let kids explore different types of exercises.

Poseable Figures: The set comes with Playmobil figures dressed in gym attire, ready to engage in various workouts. These figures add a human touch to the gym environment and provide kids with characters to guide their imaginative stories.

Open-Ended Play: Children can use their creativity to invent different scenarios – from personal training sessions to yoga classes, weightlifting competitions, and more. This open-ended play encourages creativity and storytelling.
Recommended Age: 1.5+
Condition: Brand New