Playmobil City Life Lunch Kiosk Building Set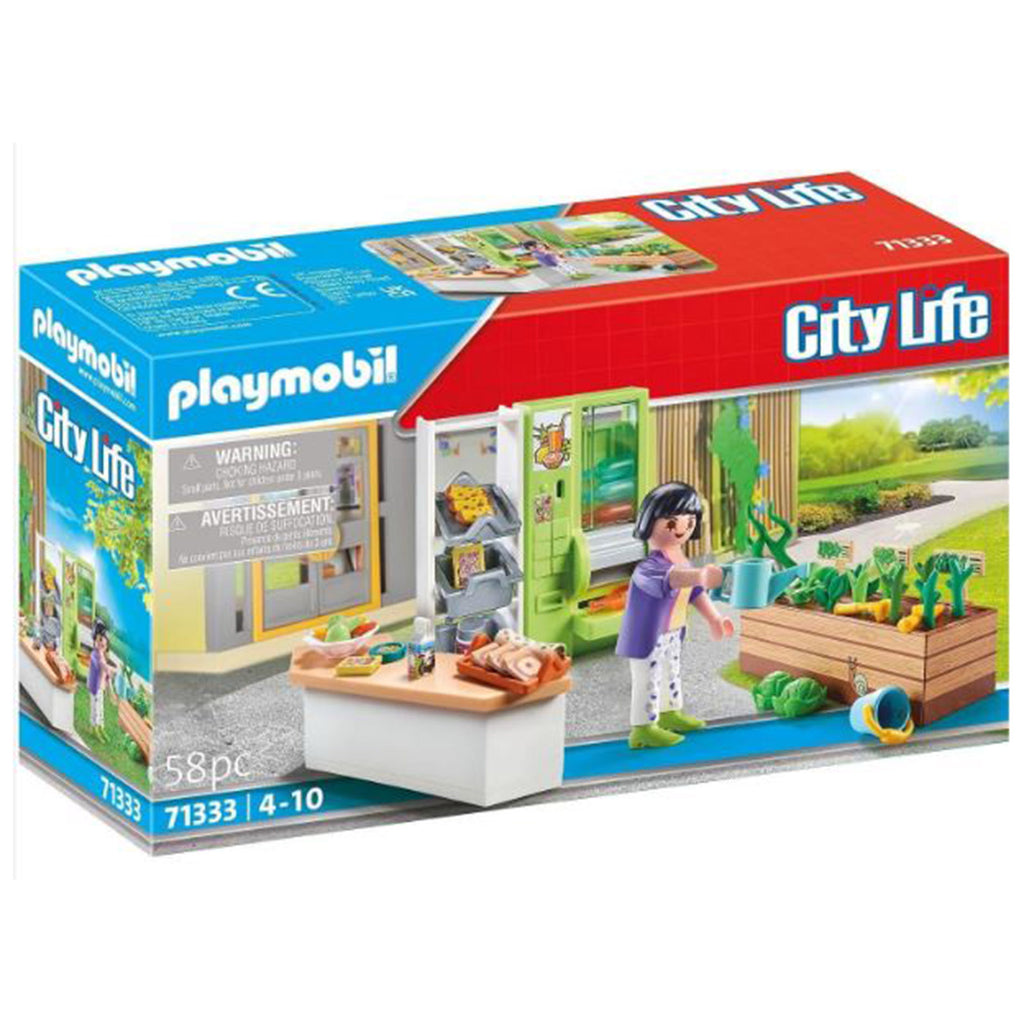 The Playmobil City Life Lunch Kiosk Building Set is a playset designed to let children engage in imaginative play centered around a lunch kiosk or food vendor scene. Part of the Playmobil City Life series, this set focuses on various urban environments and situations, allowing kids to create their own stories and scenarios.

Key features of the Playmobil City Life Lunch Kiosk Building Set typically include:

Kiosk Design: The set often features a detailed kiosk or food vendor stand that offers a variety of play opportunities. This can include features like a counter, menu board, serving area, and more.

Figures and Accessories: The set includes Playmobil figures representing customers, vendors, and other characters, as well as accessories such as food items, plates, utensils, and cash registers.

Realistic Design: Playmobil sets are known for their attention to detail, ensuring that the kiosk, figures, and accessories are realistically designed to enhance the play experience.

Interactive Play: Children can engage in interactive and imaginative play by creating scenarios that revolve around buying and selling food, serving customers, and managing a kiosk.

Modularity: Playmobil sets often allow for modular play by combining different sets from the same series, allowing kids to expand their play environment.



Recommended Age: 1.5+
Condition: Brand New