Playmobil City Life Modern Bedroom Building Set 5583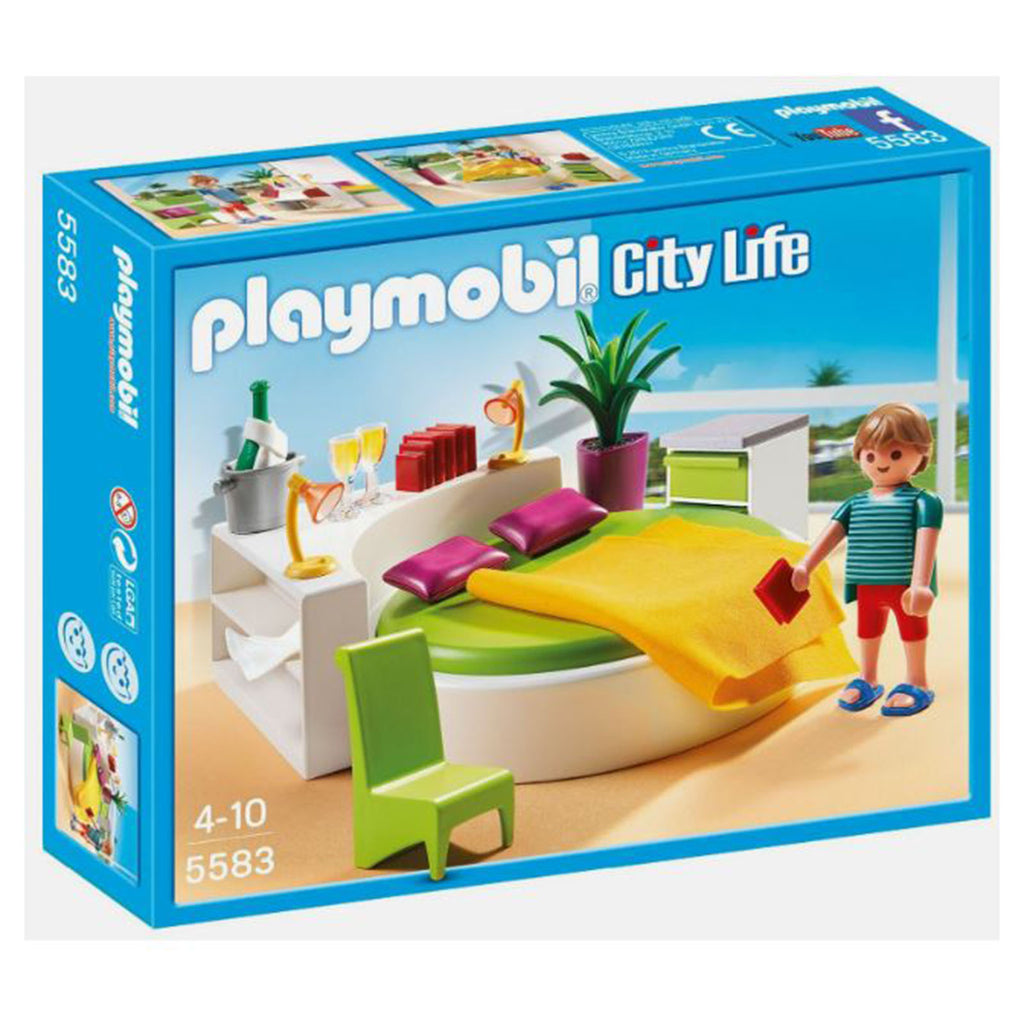 The "Playmobil City Life Modern Bedroom Building Set 5583" is part of the Playmobil City Life series, which offers playsets that allow children to explore various aspects of modern urban life. Here's an overview of what you can expect from this specific Playmobil set:
1. Modern Bedroom Theme: This set is centered around a modern bedroom theme. It provides a miniature bedroom environment with contemporary furniture and accessories.
2. Playmobil Building Set: Playmobil sets typically involve assembling and customizing the components to create a play environment. In this case, you'll be able to construct a modern bedroom setting.
3. Play Figures and Accessories: The set includes Playmobil figures representing individuals who would use the modern bedroom, such as a child, a parent, or others. It may also include bedroom furniture like a bed, nightstands, lamps, and various decor items.
4. Realistic Interior Design: Playmobil City Life sets aim to depict realistic interiors and environments from modern urban life, helping children relate to familiar settings and encouraging imaginative play.