Playmobil City Life Virtual Classroom Building Set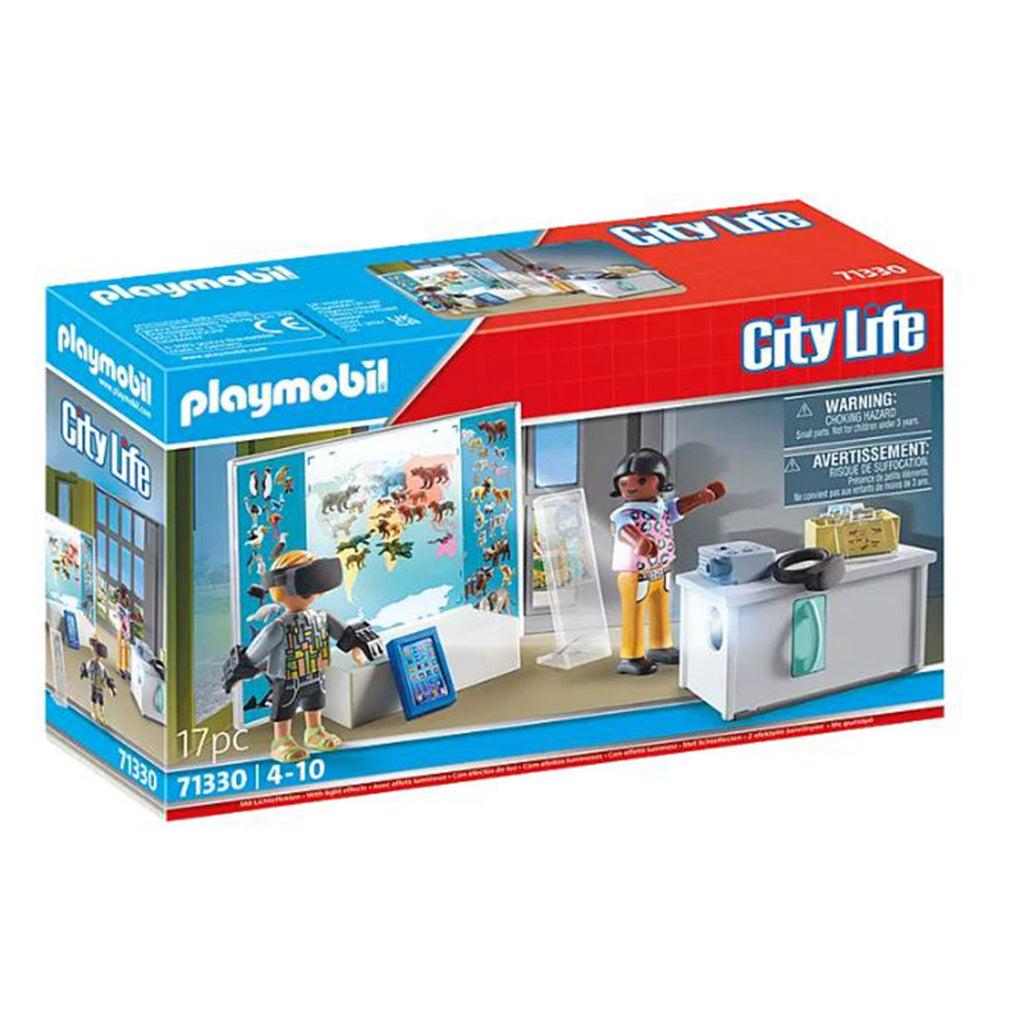 Playmobil City Life Virtual Classroom Building Set
Key Features:
Virtual Classroom Setup: Step into a miniature virtual classroom environment complete with desks, chairs, a teacher's desk, a chalkboard, and other realistic accessories. This setup mirrors the real-world classroom, allowing kids to recreate scenes from their own school experiences.

Interactive Characters: The set includes a Playmobil teacher figure and several student figures, each with unique poses and expressions. These characters add depth to imaginative scenarios and enable kids to engage in role-playing activities.

Innovative Accessories: Equip the virtual classroom with a range of accessories, such as textbooks, notebooks, a globe, a computer, and more. These details encourage interactive play and enable kids to explore different classroom dynamics.

Customization Options: The set includes customizable elements like removable stickers for the chalkboard and whiteboard, allowing kids to create their own lessons and activities.

Promotes Learning and Creativity: Beyond play, the Virtual Classroom Building Set encourages kids to invent their own educational scenarios, thus blending entertainment with learning. It's an ideal platform for them to explore roles as both students and teachers.
Recommended Age: 1.5+
Condition: Brand New