Playmobil Country Large Tractor With Accessories Building Set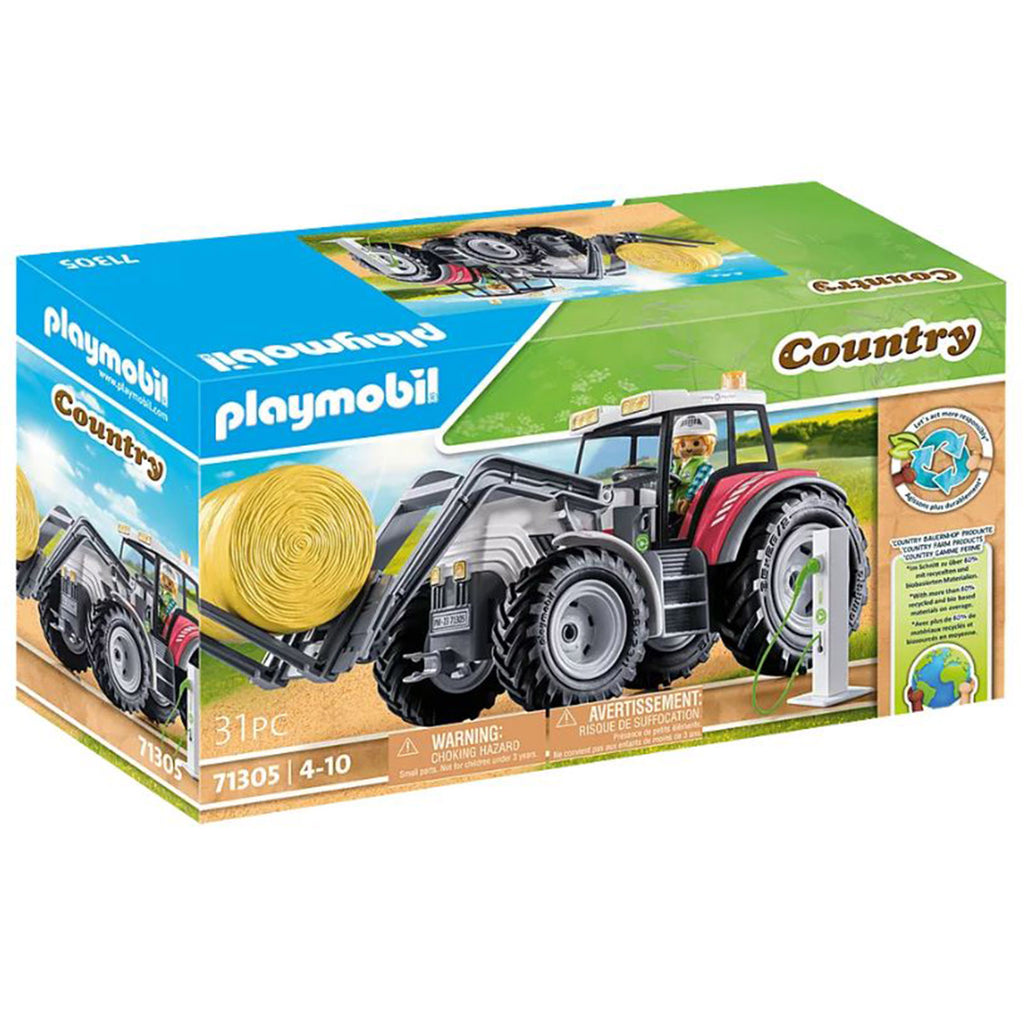 Playmobil Country Large Tractor With Accessories Building Set
Key Features:
Realistic Tractor: The set features a highly detailed and authentic large tractor with functional wheels, working steering, and a detachable roof. This level of detail allows kids to replicate the experience of driving and working with a real tractor.

Functional Accessories: Equipped with a variety of accessories, including a functional front loader, bales of hay, tools, and crates, the set enhances play possibilities and enables kids to recreate various farming scenarios.

Poseable Figure: The set includes a Playmobil farmer figure dressed in appropriate farming attire. This figure can operate the tractor, use the accessories, and engage in role-playing activities.

Imaginative Play: Encourage creativity by letting kids invent their own farming stories. Whether it's loading hay bales, tending to the fields, or transporting goods, the set fosters imaginative and open-ended play.
Recommended Age: 1.5+
Condition: Brand New