Playmobil Disney Mickey's Spinning Sun with Rattle Feature Building Set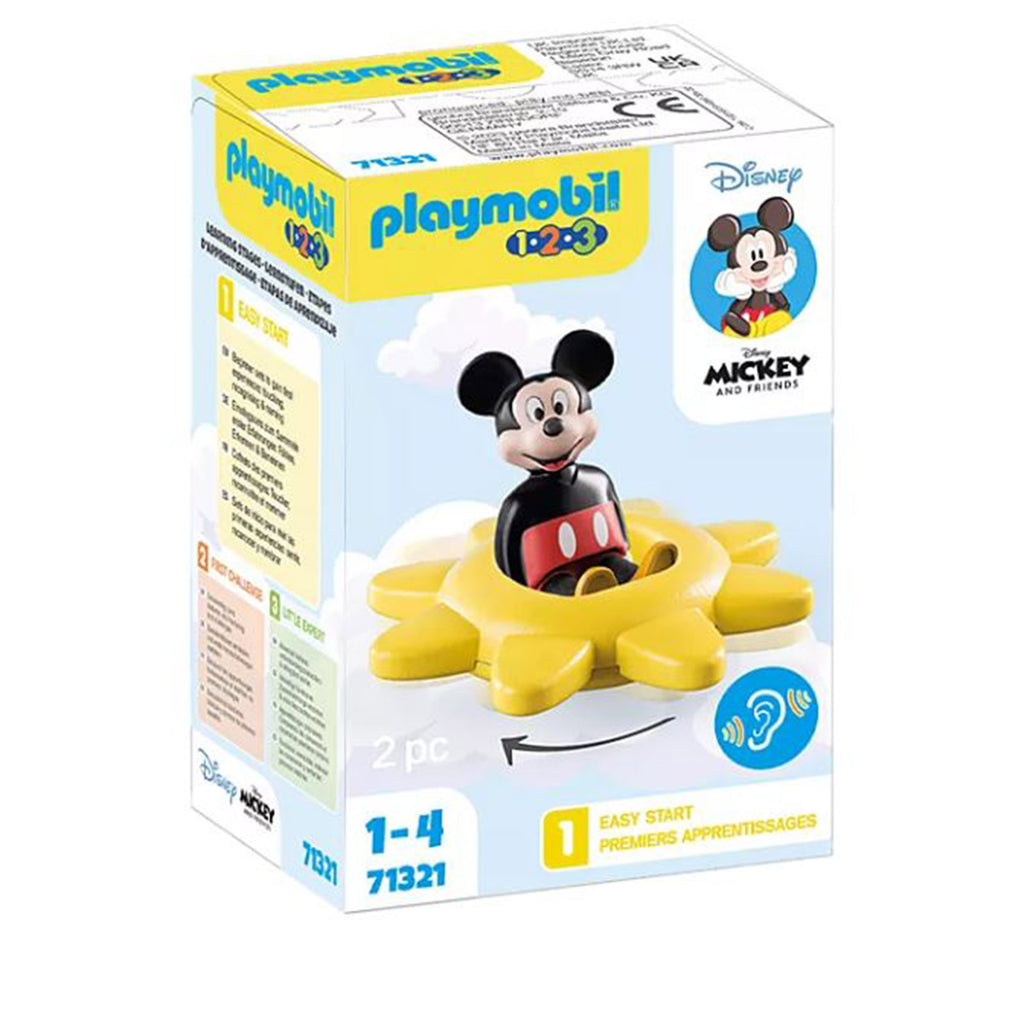 Playmobil Disney Mickey's Spinning Sun with Rattle Feature Building Set
Key Features:
Interactive Spinning Sun: The centerpiece of this building set is a captivating spinning sun. Simply turn the knob on the base, and watch as Mickey Mouse and his friends dance and twirl around the sun. This dynamic feature adds a sense of movement and excitement to the playtime, encouraging imaginative storytelling and role-playing.

Rattle Feature: Enhancing the sensory experience, the spinning sun is accompanied by a gentle rattle sound. This audio element engages young minds and adds a multisensory dimension to the play. The rattle feature also encourages fine motor skills and coordination as children manipulate the knob to set the sun in motion.

Disney Magic: Immerse your child in the world of Disney with iconic characters like Mickey Mouse, Minnie Mouse, Donald Duck, and Goofy. The Playmobil figures are designed with attention to detail, capturing the essence of these beloved characters and allowing for endless imaginative adventures.
Recommended Age: 1.5+
Condition: Brand New