Playmonster Disney Mickey Spirograph Cyclex Clip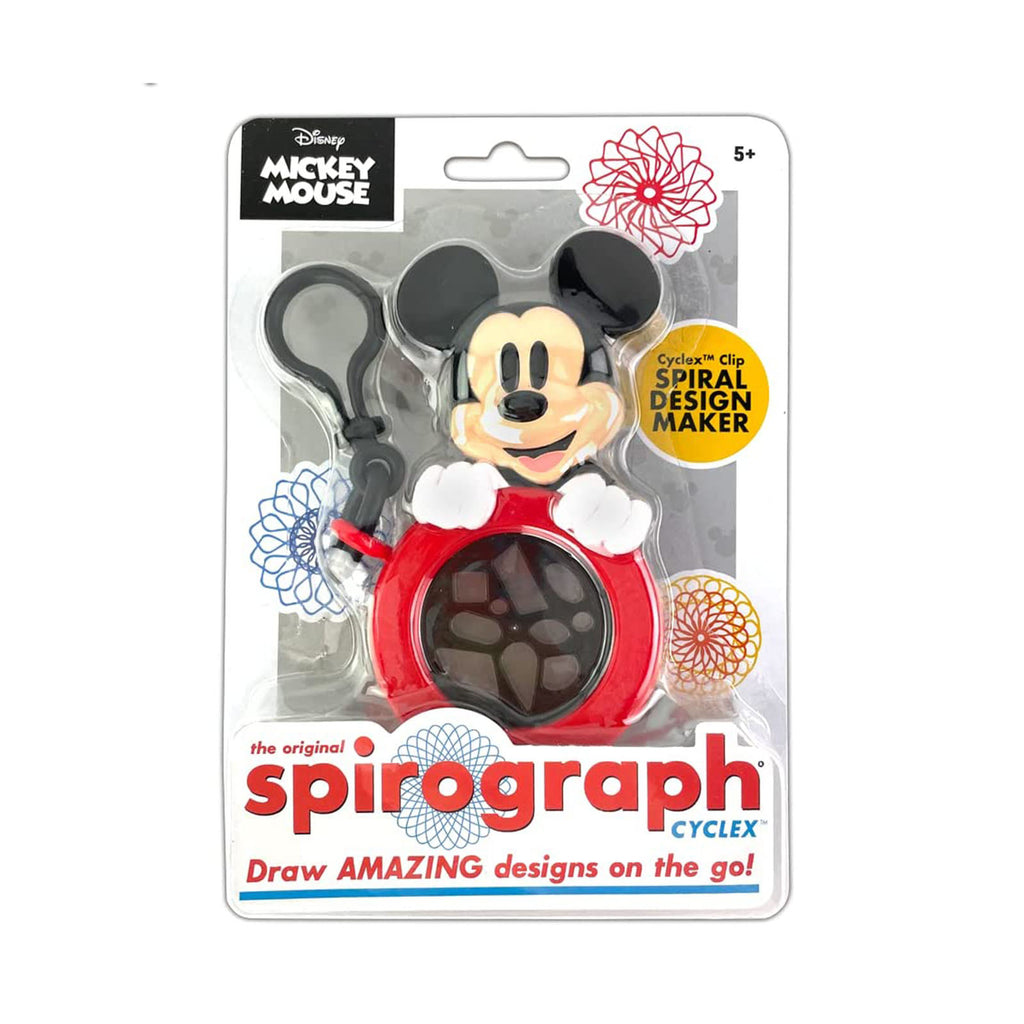 This is a Disney Mickey Spirograph Cyclex Clip made by the good people over at Playmonster.
The amazing Spirograph Cyclex drawing tool is now a convenient travel clip! Cyclex makes it simple for kids of all ages to create intricate and beautiful spiral art designs and patterns. The unique rotating stencil wheels of the Cyclex automatically advance as you draw, making it easy and fun to create incredible detailed designs.
The design wheels are fully encased inside the Cyclex, which prevents accidental slipping of the gears, making it perfect for younger artists. Works with your own pens, markers, and crayons. Take your Spirograph designs on the go!
Recommended Age: 8+
Condition: Brand New and Sealed