Pokemon 3D Scene Series Autumn Charmander Festival Diorama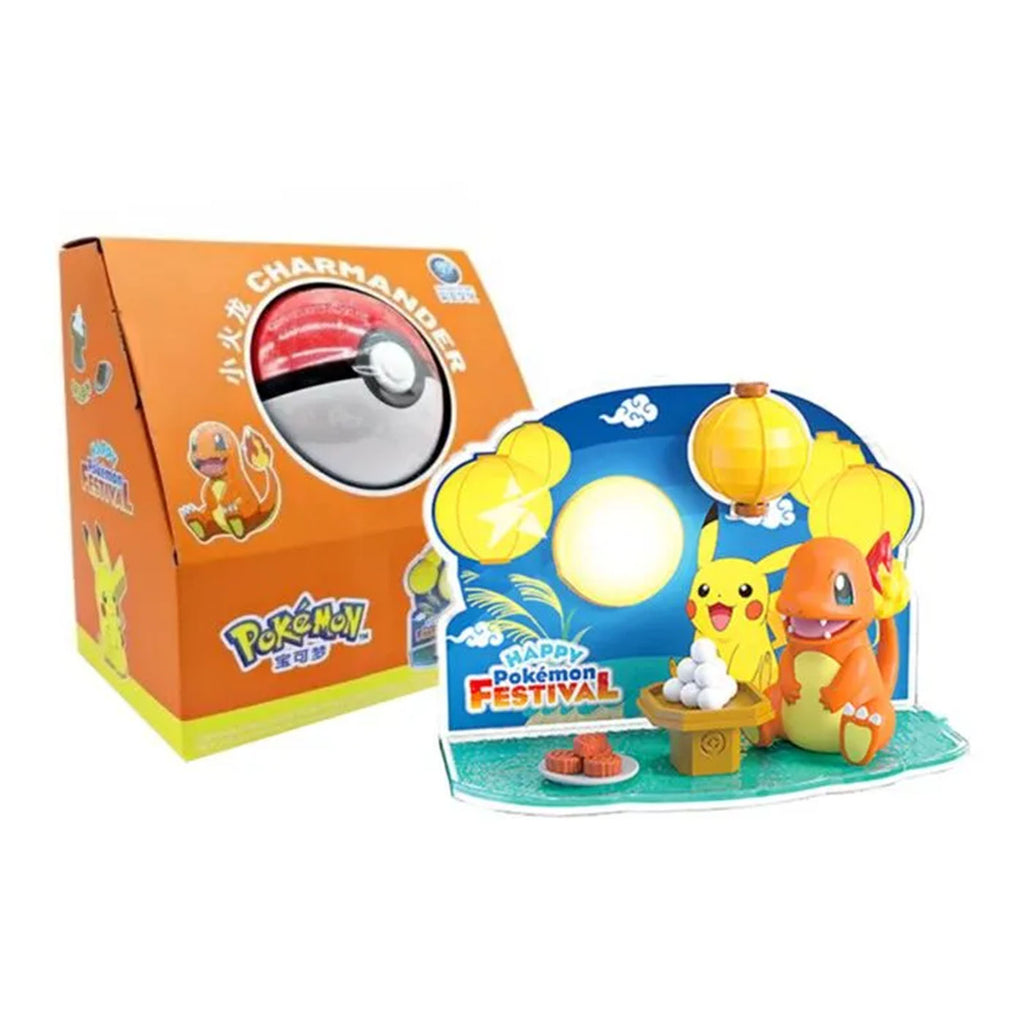 The Pokemon 3D Scene Series Autumn Charmander Festival Diorama is a charming and immersive collectible that transports fans into the heart of the Pokemon world. This beautifully crafted diorama showcases Charmander, one of the franchise's beloved Fire-type Pokemon, in the midst of an autumn festival. The diorama is meticulously detailed, the intricate lanterns that adorn the setting, providing a vivid and nostalgic representation of the Pokemon world that fans of all ages can appreciate.
This diorama is more than just a collectible; it's a piece of art that captures the magic and whimsy of the Pokemon universe. Whether displayed on a shelf, desk, or as part of a larger Pokemon collection, the Autumn Charmander Festival Diorama serves as a visually captivating and heartwarming reminder of the joy and camaraderie found in the world of Pokemon. It's a delightful addition to any fan's collection and a wonderful way to immerse yourself in the enchanting world of Pokemon during the autumn season.