Pokemon Clip 'N' Go Dedenne And Love Ball Figure Pack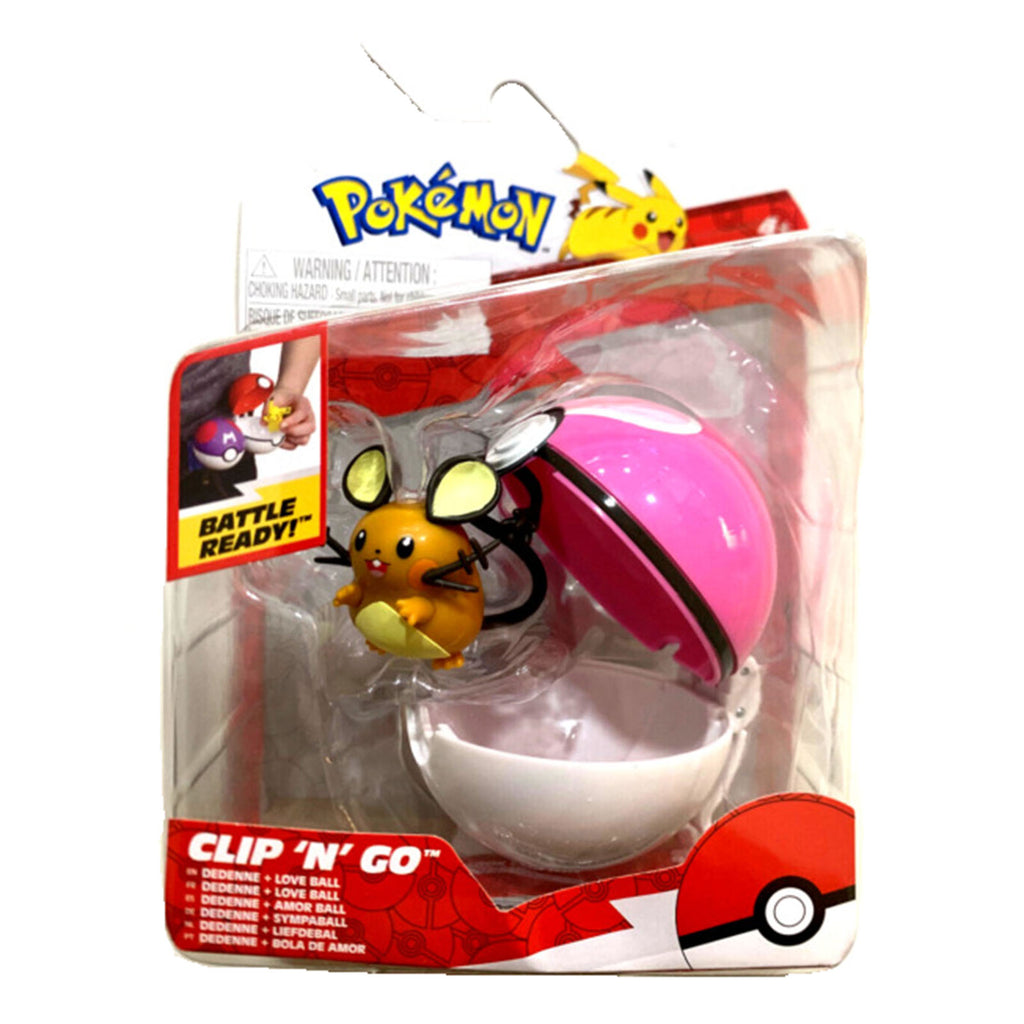 Enter the enchanting world of Pokémon with the Pokemon Clip 'N' Go Dedenne and Love Ball Figure Pack. This charming set brings the adorable Electric/Fairy-type Pokémon, Dedenne, to life in stunning detail. The Dedenne figure showcases its playful pose and vibrant colors, capturing the essence of this beloved Pokémon. Accompanying Dedenne is a Love Ball designed for easy storage and transportation, complete with a clip that allows you to attach it to your belt, backpack, or clothing, ensuring that Dedenne is always by your side for your Pokémon adventures.
Clip 'N' Go action enhances the interactivity of your Pokémon playtime. With the Love Ball securely attached, you're ready to venture out and engage in thrilling Pokémon battles or simply display your Dedenne figure with pride. Whether you're a dedicated Pokémon Trainer or a collector looking to expand your Pokémon universe, the Pokemon Clip 'N' Go Dedenne and Love Ball Figure Pack is a delightful addition to your collection. Embrace the cuteness and charm of Dedenne, and let your Pokémon journey be filled with love and excitement wherever you go!