Quercetti Intelligente Play Big Marbledrome Playset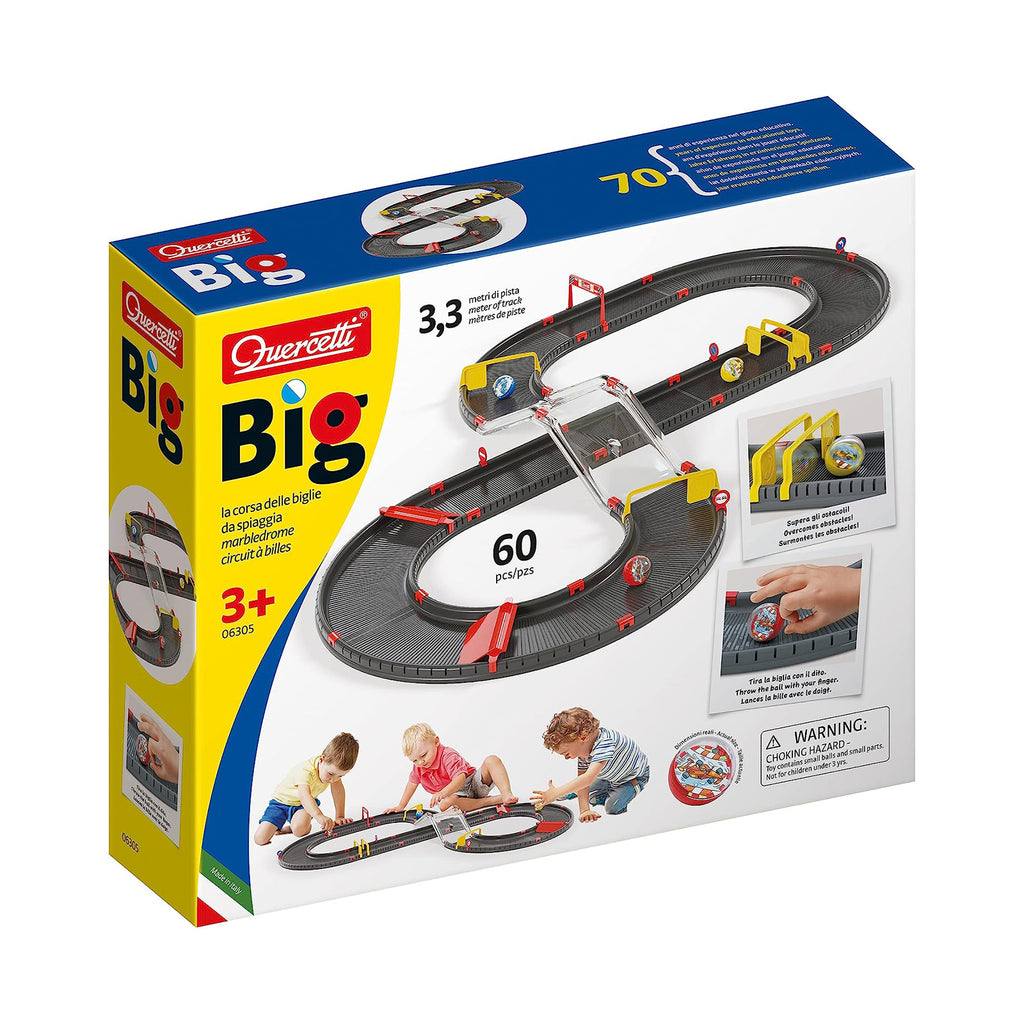 With Big, the new Quercetti Marbledrome, you can easily build fantastic marble circuits up to 2.7 meters long from scratch and involve everyone in exciting indoor races just as if you were at the beach or at the playground. Push the marbles with your finger…and roll! Play against time and challenge your friends in exciting races and… let the best win! BiG has been carefully designed to make all components easy to assemble and fast to disassemble.
The particularly corrugated track surface slows the marbles down and makes them stop in different spots. You can also insert various obstacles and traps along the track wherever you want. BiG is not only a dynamic and fun game, but it also fosters fascinating discoveries and intuitive understanding of some basic physics principles. A great and completely safe educational toy for hours of fun play.