Rainforrest Toob Mini Figures Safari Ltd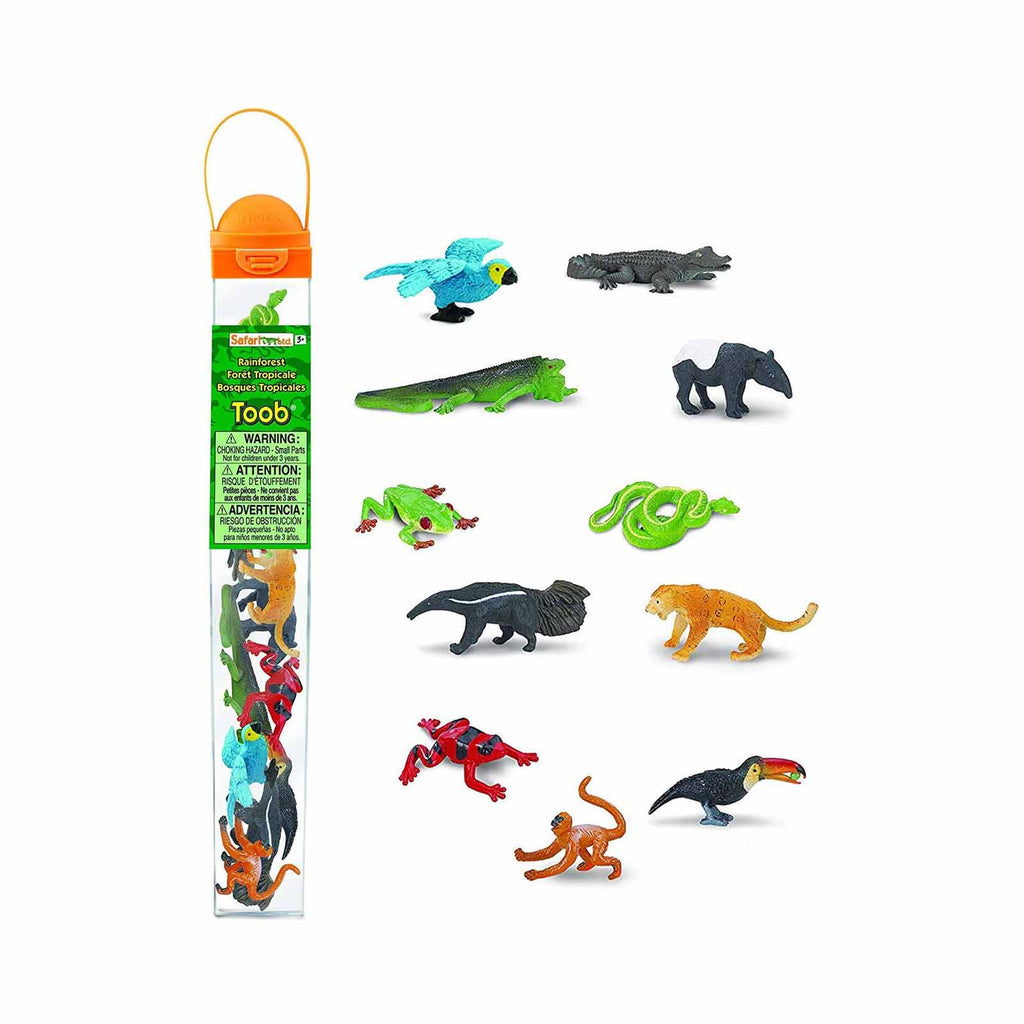 The Rainforest Toob Mini Figures Safari Ltd is a set of 11 hand-painted, highly detailed miniature animal figurines that will take you on an adventure through the depths of the rainforest. Each figure has been crafted with great care and attention to detail, showcasing the unique characteristics of each animal.
The set includes a jaguar, caiman, red-eyed tree frog, poison dart frog, ocelot, howler monkey, emerald tree boa, titi monkey, sloth, anteater, macaw, and toucan. These figures are perfect for imaginative play, educational purposes, or for collectors who appreciate the beauty of wildlife.
The miniature figures vary from 1.5 to 2.5 inches in length, making them easy to handle and great for small hands. They are made from high-quality plastic, ensuring durability and longevity. The figures are also non-toxic and BPA-free, so parents can rest assured their children are safe while playing.
The Rainforest Toob Mini Figures Safari Ltd is a great tool for learning about the diversity of wildlife found in rainforests. Children can engage in imaginative play scenarios, such as setting up a rainforest diorama or creating their own storylines with the figures. They can also learn about the unique habitats, diets, and behaviors of the animals in the set, fostering an appreciation for wildlife conservation.
The figures come in a portable and reusable package, perfect for on-the-go play or storage. The Toob can also be used as a valuable tool for teachers in the classroom, offering a hands-on way to educate students about rainforest animals in an engaging and interactive way.
Overall, the Rainforest Toob Mini Figures Safari Ltd is an exceptional set of miniature figures that is sure to bring joy and education to anyone fascinated by the wonders of the rainforest.
Recommended Age: 3+
Dimensions:   2.03" x 2.03" x 12.87"