Ram Safari Farm Safari Ltd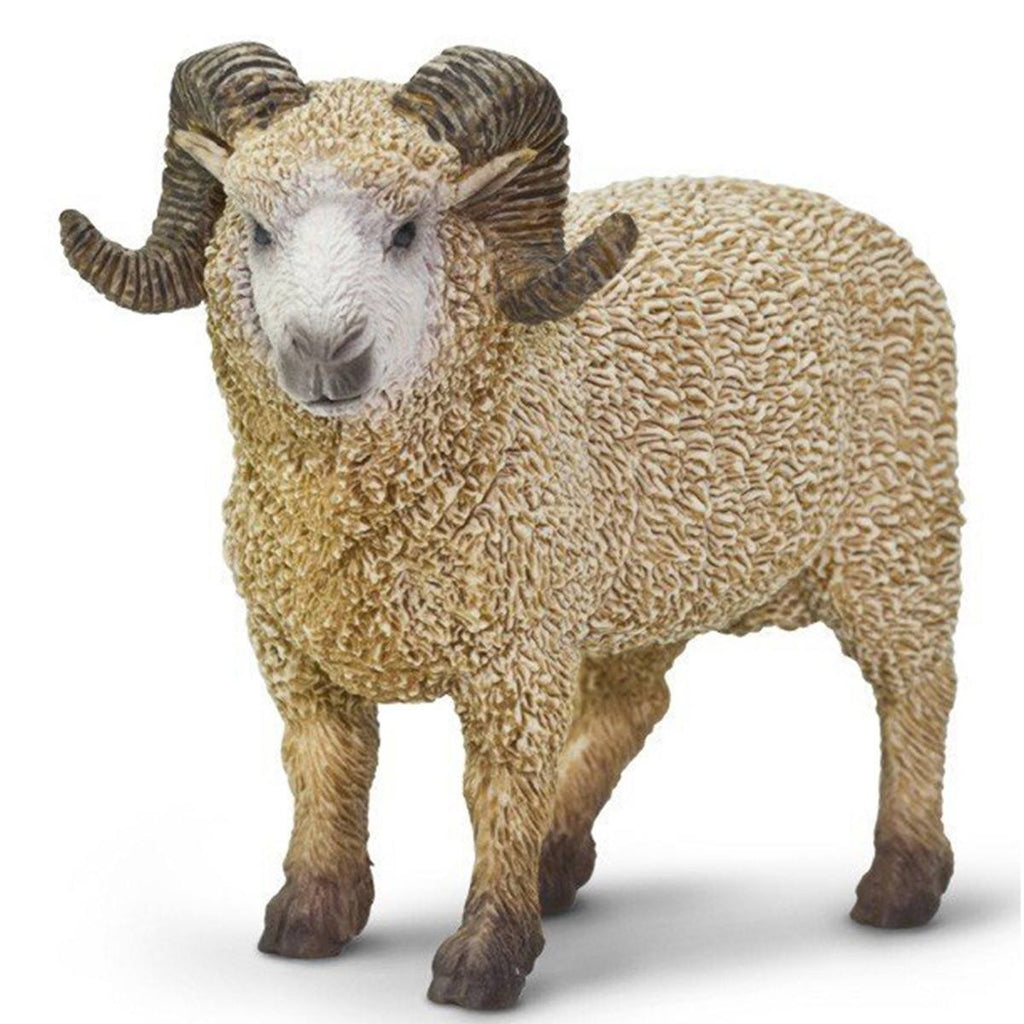 The Ram Safari Farm Safari Ltd figure is a perfect addition to any child's toy collection. This beautifully crafted figurine is made by Safari Ltd, a company known for its attention to detail and commitment to quality. The Ram Safari Farm is part of the Safari Farm collection, which includes other animal figurines that can be used to create a realistic farm or countryside setting.
The Ram Safari Farm figurine is approximately 2.75 inches in height and features a realistic depiction of a male ram. The intricate details of the ram's woolly coat and majestic horns are sure to impress any youngster. The figurine is also hand-painted with non-toxic paints, making it safe for playtime.
The Ram Safari Farm Safari Ltd figurine is not only a great toy for imaginative play, but it also provides educational value. Children can learn about different animal species, their habitats, and their characteristics while playing with this figurine. This toy encourages children to use their imagination to create stories and scenarios, which helps to improve their creative thinking skills.
This toy is suitable for children over the age of three and makes a great gift for any animal-loving child. The Ram Safari Farm Safari Ltd figurine is also a great option for collectors or enthusiasts of animal figurines. It can be displayed on a shelf or used to create a miniature farm diorama.
In conclusion, the Ram Safari Farm Safari Ltd figurine is a high-quality, educational, and fun toy that any child would love to have in their collection. Perfect for imaginative play, this figurine is sure to provide hours of entertainment and learning opportunities.
Recommended Age: 3+
Dimensions:   3.41" x 1.25" x 2.73"