Ravensburger Echoes The Dancer Mystery Game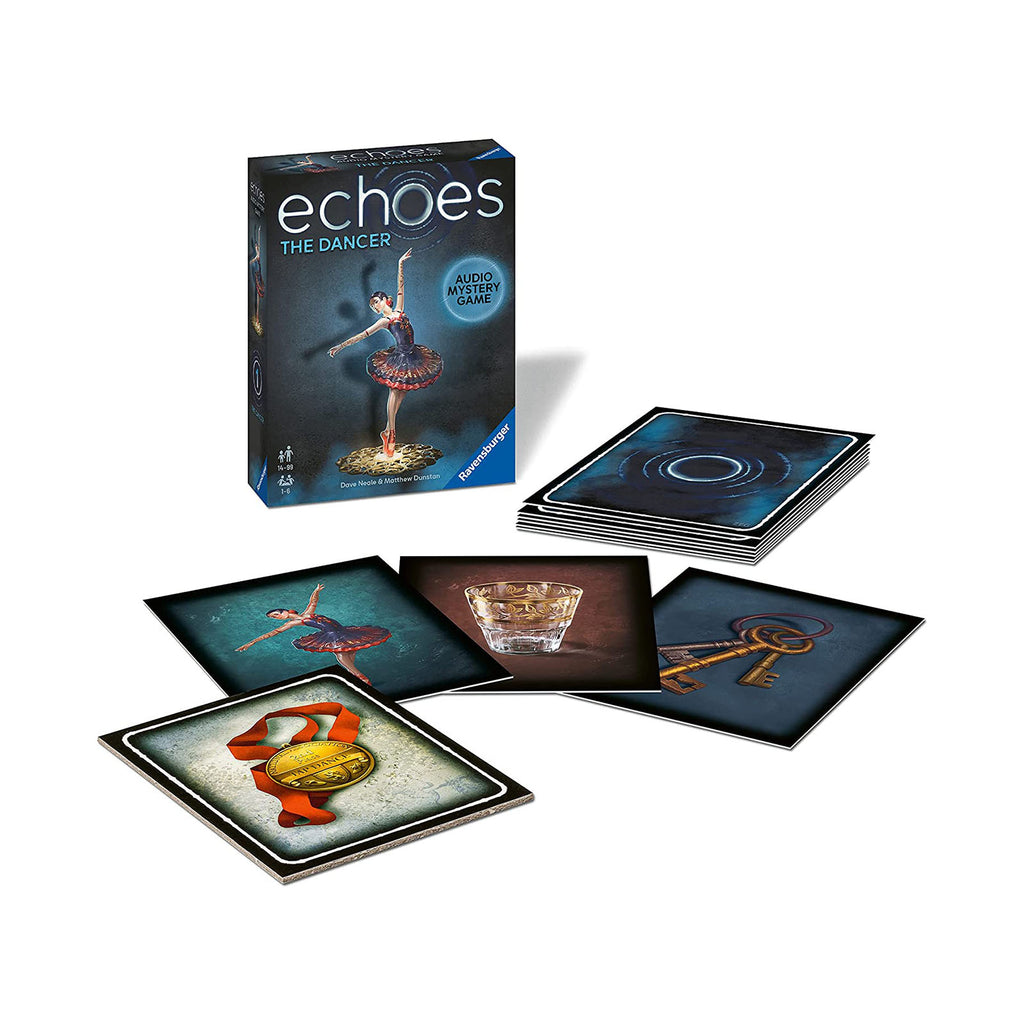 This is a Echoes The Dancer Mystery Game that's produced by the good folks over at Ravensburger.
In echoes, a new audio mystery series from Ravensburger, players solve a mystery by triggering spine-tingling clues using an app and a deck of beautifully illustrated cards.
What's was that noise?

When playing echoes you slip into the role of an investigator with a very special and unique ability. You can hear mysterious noises and voices clinging to objects - so-called - echoes of the past. Using your unique ability you try to elicit the mysterious story from the objects, and try to put the events in the correct order.
Recommended Age: 8+
Condition: Brand New