Ravensburger That's Not A Hat Card Game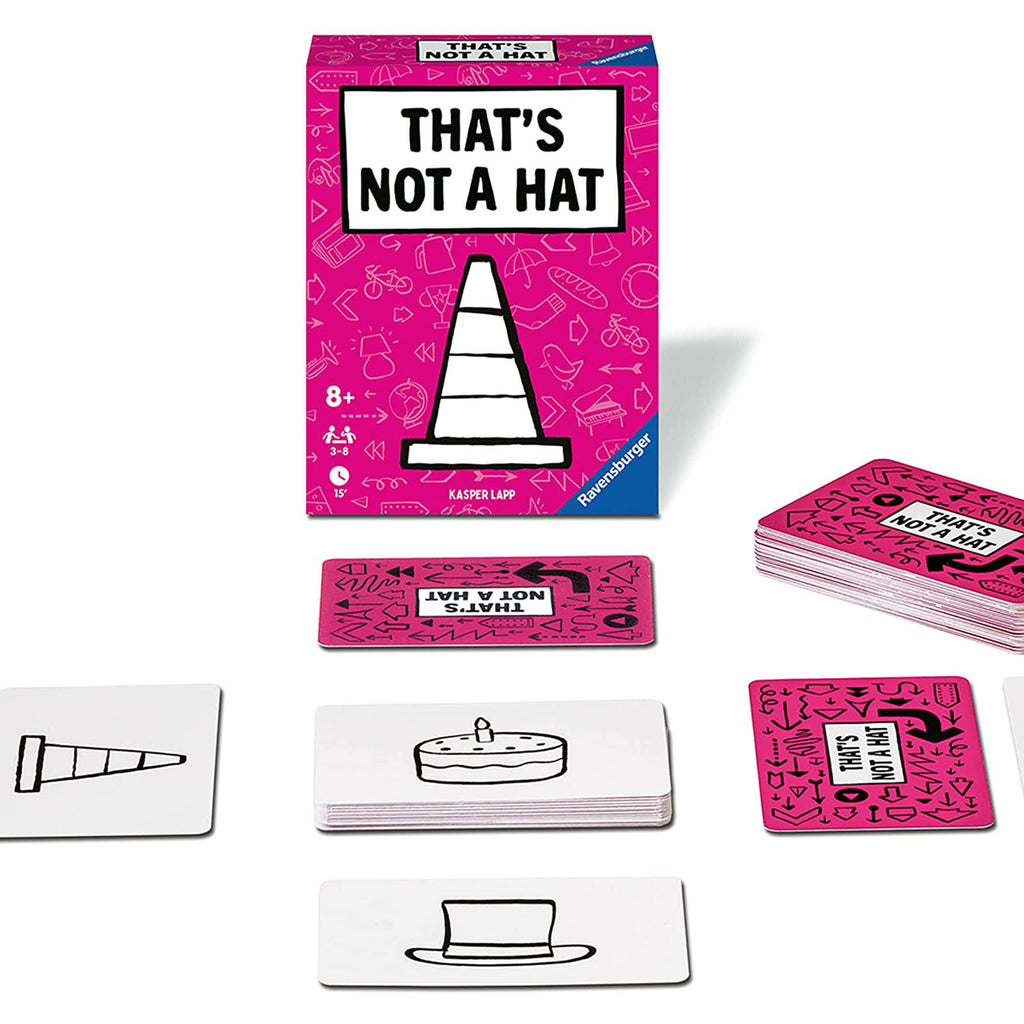 This is That's Not A Hat Card Game made by the good people over at Ravensburger.
Can you remember a few items? Sounds easy? It`s a challenge in That`s not a Hat! Players give gifts to each other while trying to remember who gave what and which gift they have in front of them. If they can`t remember, they have to bluff to avoid a penalty point. An unforgettable game!
A great gift for any fan of card games!
Recommended Age: 3+
Condition: Brand New and Sealed