Rolife Leaning Tower Of Pisa 3D Wooden Puzzle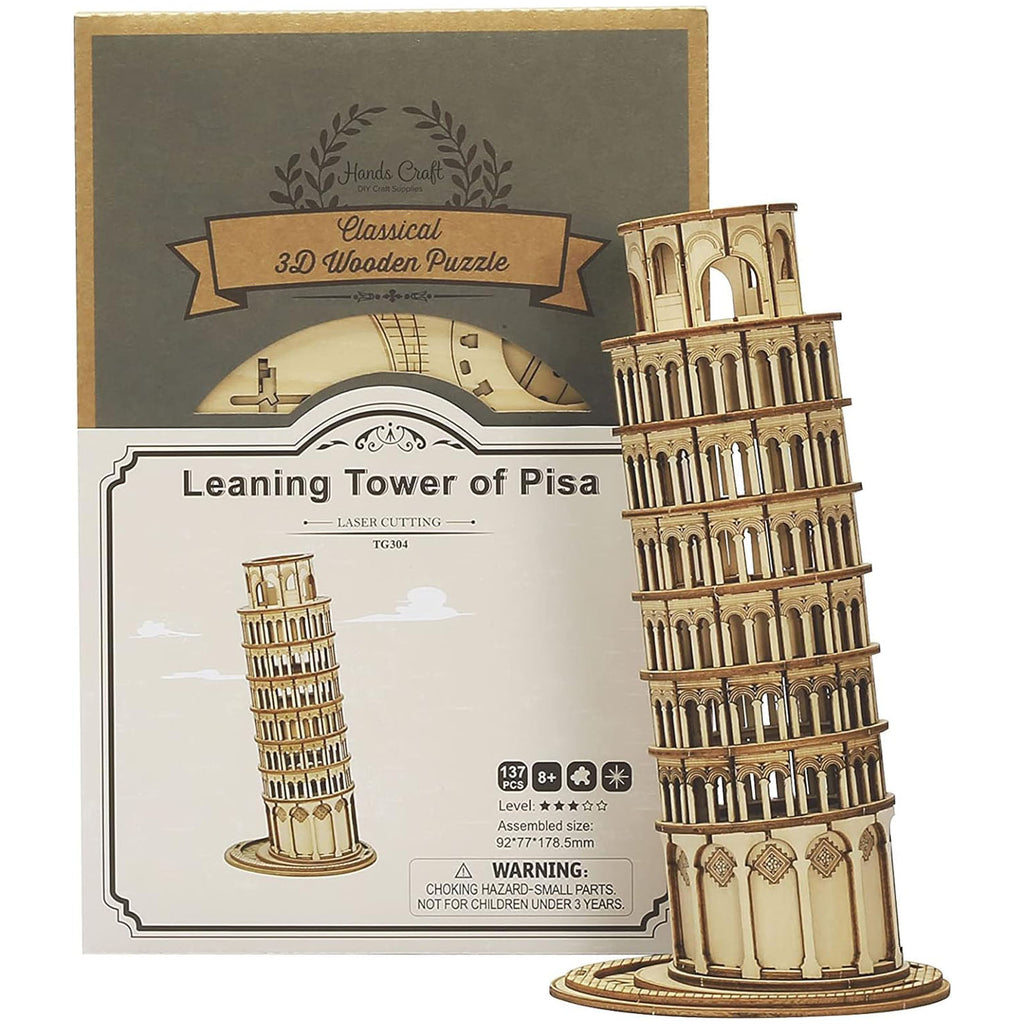 The "Rolife Leaning Tower of Pisa 3D Wooden Puzzle" is a creative and educational DIY craft kit that allows you to assemble a three-dimensional wooden model of the iconic Leaning Tower of Pisa in Italy. Here's what you can expect from this type of wooden puzzle:
Wooden Puzzle Kit: The kit typically includes wooden sheets with pre-cut pieces that you need to pop out and assemble. These wooden pieces are designed to fit together to create a detailed model of the Leaning Tower of Pisa.

No Glue or Tools Required: These puzzles are usually designed to be assembled without the need for additional glue or special tools. The pieces often fit together through precision cutting and interlocking mechanisms.

Assembly Instructions: The kit includes step-by-step assembly instructions or diagrams to guide you through the construction process. These instructions can be helpful, especially for beginners.

Educational and Fun: Wooden puzzles like this are both educational and enjoyable. They promote problem-solving skills, fine motor skills, and patience while allowing you to create a detailed model of a famous architectural landmark.

Decorative Piece: Once you've completed the assembly, you'll have a decorative wooden model of the Leaning Tower of Pisa that you can display in your home, office, or any space you choose. It can serve as a conversation piece and a symbol of your appreciation for historical architecture.
A great gift for any fan of Puzzles!
Requires Assembly. 
Recommended Age: 14+
Condition: Brand New