Sailor Moon Tuxedo Mask Plush Figure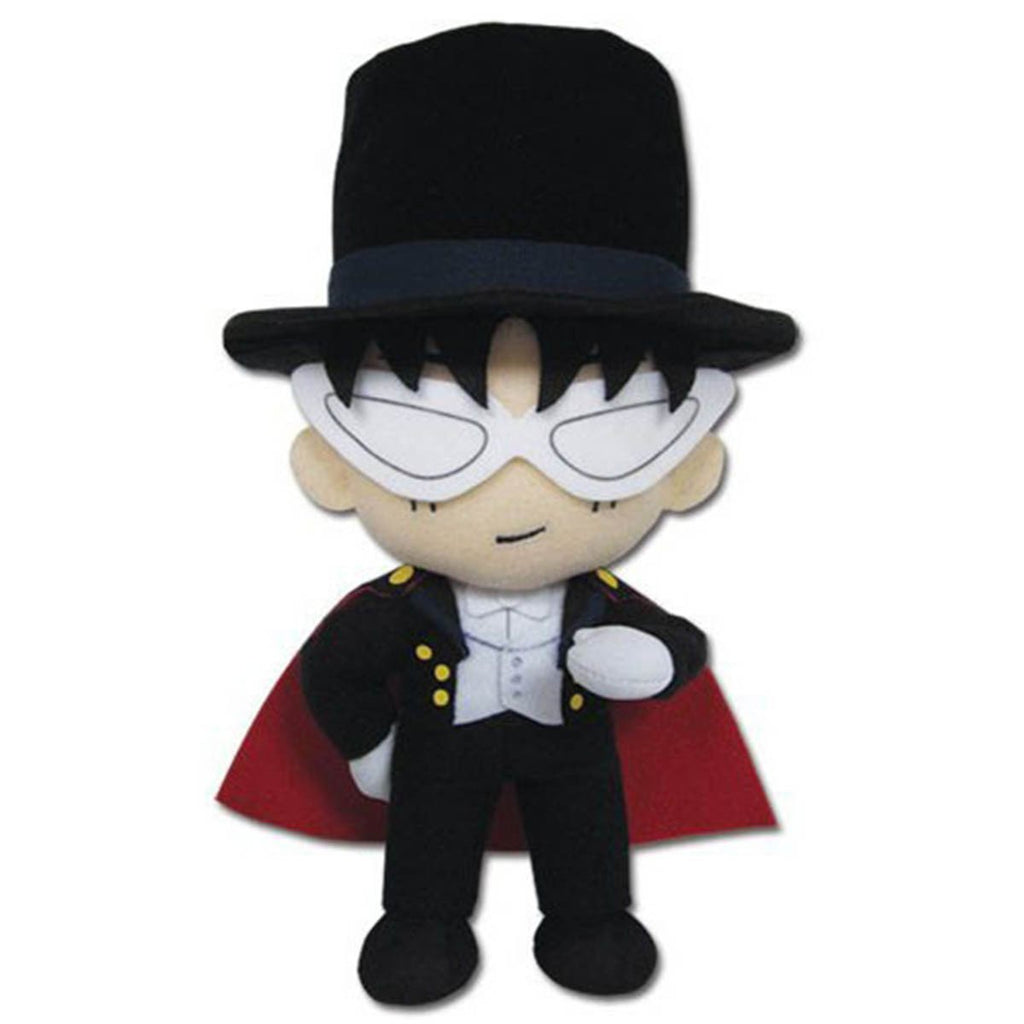 Sailor Moon fans, rejoice! The beloved Tuxedo Mask character now has his very own plush figure, and he's ready to join your collection. This soft and cuddly figure stands at approximately 8 inches tall, and features intricate details to bring Tuxedo Mask to life.
From his signature black tuxedo to his red rose boutonniere, this plush Tuxedo Mask figure captures the essence of the iconic anime character. His white mask and top hat complete the look, ensuring that he's instantly recognizable and perfect for display.
Not only is this Sailor Moon Tuxedo Mask plush figure wonderful to look at, but it's also perfect for hugging and snuggling. Made with high-quality materials, this plush is soft to the touch and will bring comfort and joy to anyone who loves Sailor Moon. Whether you're a diehard fan or simply appreciate the cuteness of plush toys, this Tuxedo Mask figure is a must-have.
Collectors will appreciate the attention to detail in this figure, from the stitching on his jacket to the individual petals on the rose. It's clear that the creators of this plush figure took great care in capturing the essence of Tuxedo Mask, and the end result is nothing short of impressive.
Overall, the Sailor Moon Tuxedo Mask Plush Figure is a wonderful addition to any Sailor Moon collection or plush toy collection. He's soft, cute, and meticulously crafted, making him a perfect gift for any Sailor Moon fan. With this plush figure, you can bring a piece of the Sailor Moon world into your own home.
Recommended Age: 4+
Dimensions: 8"