Schleich Farm World Happy Cow Wash Set 42529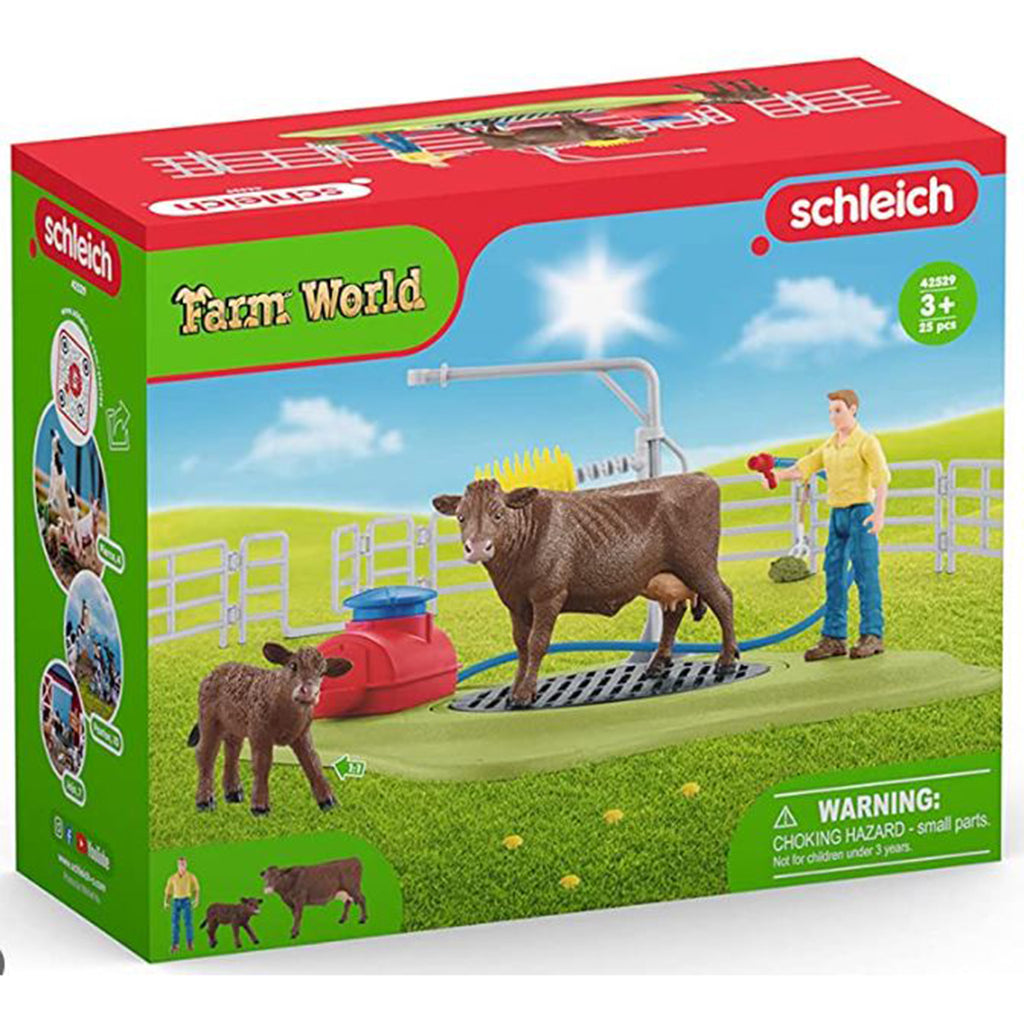 Introducing the Schleich Farm World Happy Cow Wash Set 42529 – a delightful playset that brings the joy of farm life and animal care to your little one's hands! Get ready for a splashing good time and create endless stories of farmyard fun with this interactive and adorable set.
In the Schleich Farm World, taking care of animals is a rewarding and exciting task, and the Happy Cow Wash Set provides the perfect opportunity for little animal lovers to engage in imaginative play. This playset includes a cheerful cow, a wash station with a working shower, a grooming brush, and other accessories, allowing children to pretend they are the caretakers of the happiest cow in the farm.
As children play with the Happy Cow Wash Set, they can immerse themselves in a world of farm chores and responsibilities. They can bathe the cow, lather it up with the shampoo, and use the brush to give it a shiny and clean coat. Through this hands-on play, children develop empathy, responsibility, and a sense of nurturing towards animals.
Recommended Age: 0+
Condition: Brand New