Sea Life Fun Pack Mini Good Luck Figures Safari Ltd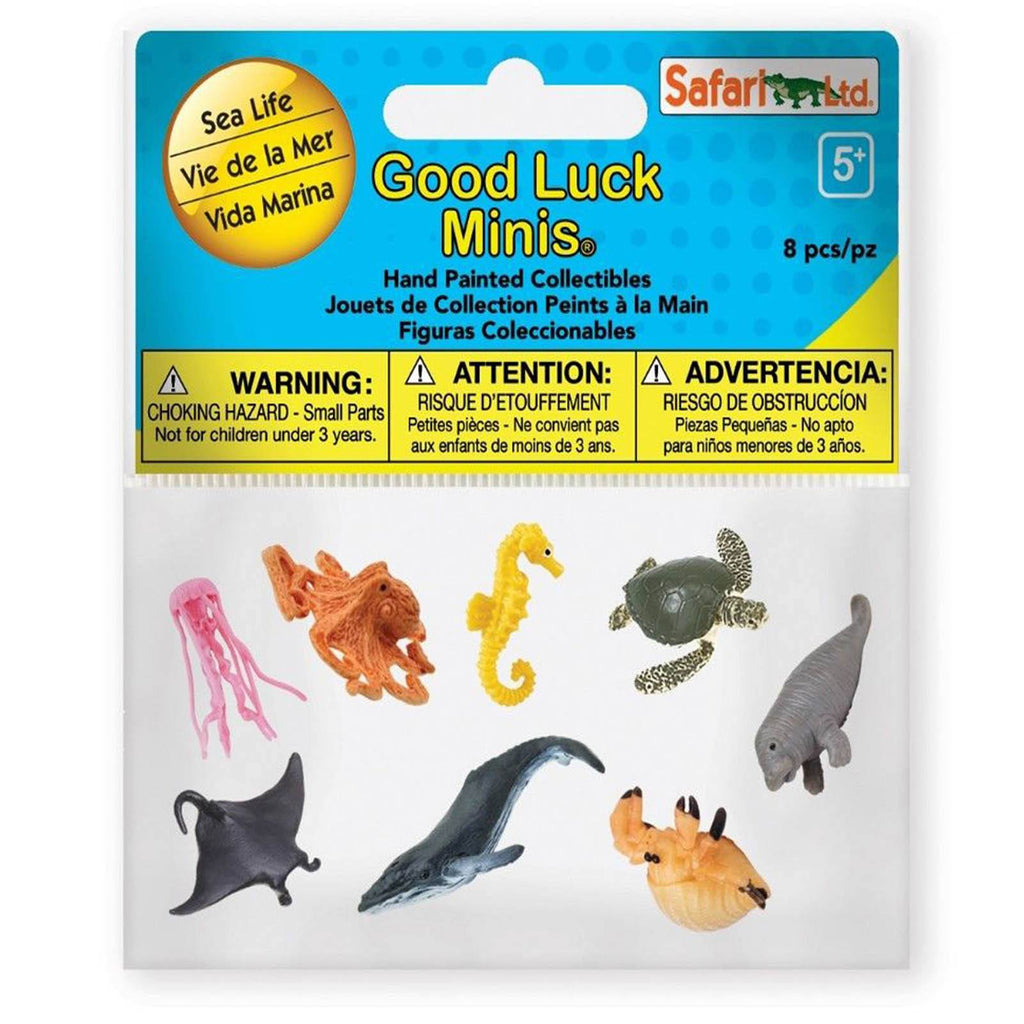 This is a Sea Life Fun Pack of miniature creatures. It features 8 different Sea Life creatures that you'd find in the ocean. Whale, jelly fish, ray, crab, walrus, octopus, seahorse, and turtle. 
The Sea Life Fun Pack of miniature figures is produced by Safari and they are well known for making animal figures and things from the natural world. Fun little pack!
Each figure is roughly .75 to 1.0 inch in length, so they're definitely miniature! Neat pack of mini's.  
Recommended Age: 5+
Condition: Brand New