Settlers of Catan Traders and Barbarians Board Game Expansion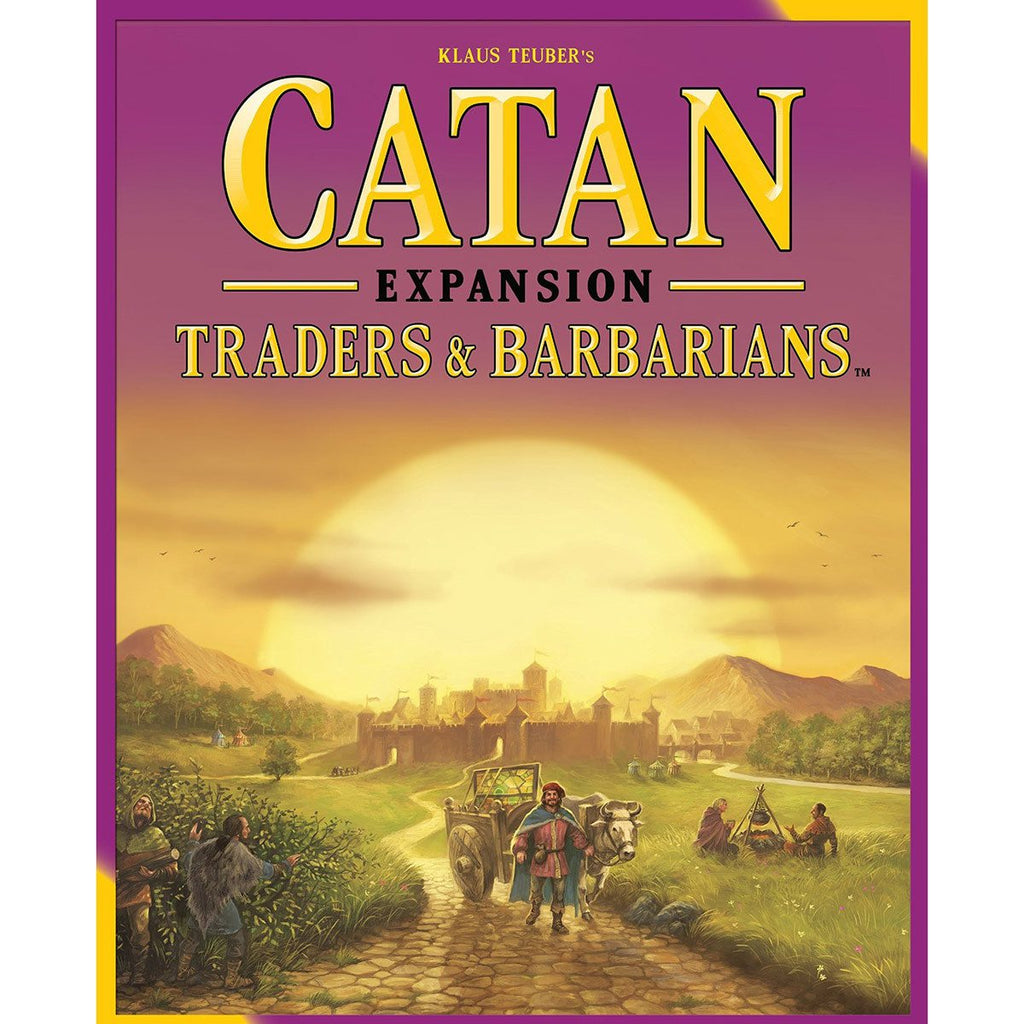 This is the Settlers of Catan Traders and Barbarians Board Game Expansion by Mayfair games. Players are recent immigrants to the newly populated island of Catan. Expand your colony through the building of settlements, roads, and villages by harvesting commodities from the land around you. Trade sheep, lumber, bricks and grain for a settlement, bricks and wood for a road, or try to complete other combinations for more advanced buildings, services and specials.Trade with other players, or at local seaports to get resources you might lack. In this version it adds a harbormaster, a friendly robber, or special events. Play with a wealth of new wooden pieces and capabilities.

This board game has taken any family that has tried it by storm. This game is a strategic game but does not eliminate those who dislike strategy games because of the different elements involved in the game play.  The game is almost never the same because of the board being different each game played. I would recommend this game above any other for continual entertainment. 
This version is 2-4 players. This is an expansion for the Original version. Again, it is an amazing game and is good for ages 10+.

Recommended Age: 10+
Condition: Brand New