Sideshow Star Wars Ahsoka Tano Sixth Scale Figure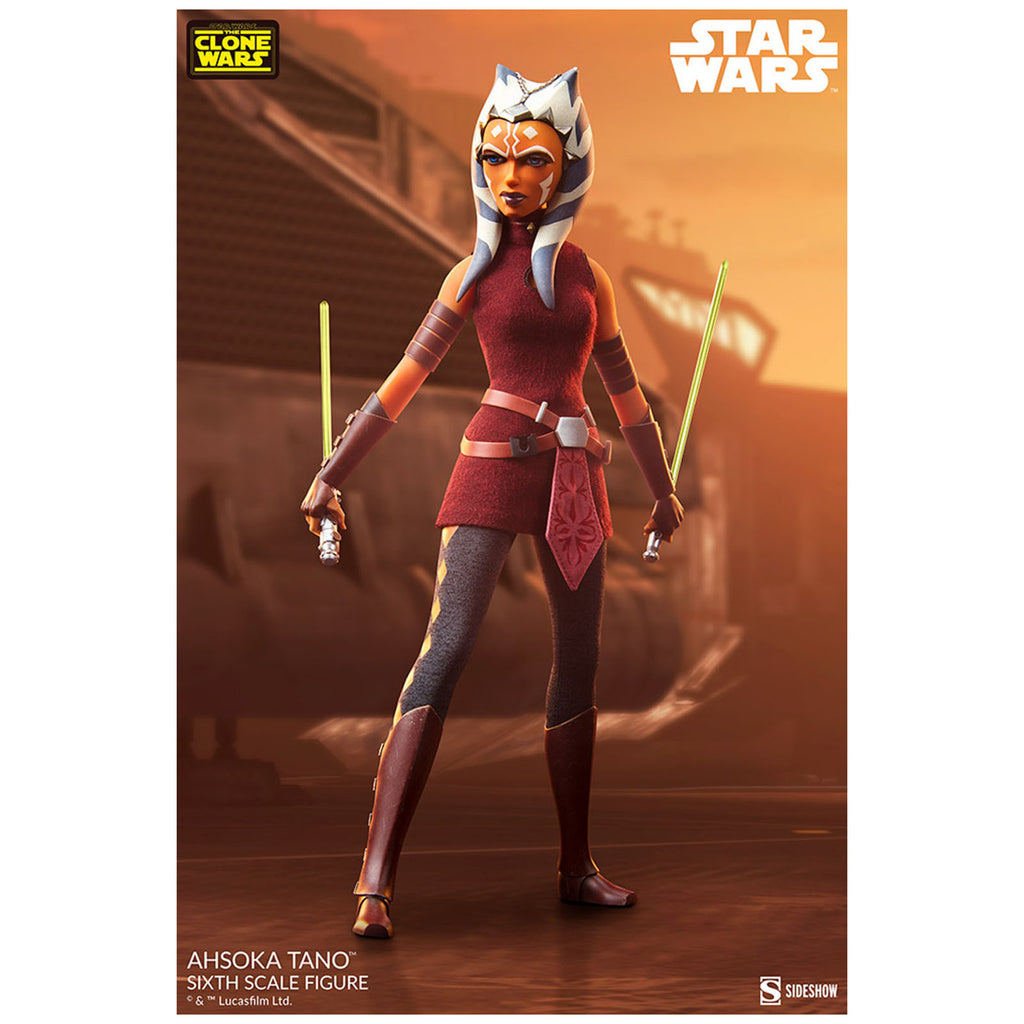 The Sideshow Star Wars Ahsoka Tano Sixth Scale Figure is a stunning collectible that brings one of the Star Wars universe's most beloved characters to life in exquisite detail. Ahsoka Tano, known for her appearances in both the animated series "Star Wars: The Clone Wars" and "Star Wars: Rebels," is captured in a 1:6 scale with meticulous craftsmanship and attention to authenticity. This figure features a highly detailed head sculpt, capturing Ahsoka's iconic Togruta features, along with a meticulously tailored costume that replicates her appearance from the animated series. With multiple points of articulation, Ahsoka can be posed in a variety of dynamic stances, allowing collectors to recreate their favorite scenes from the Star Wars saga. Additionally, the figure comes with a range of accessories, including her dual lightsabers, interchangeable hands, and a figure stand, enhancing the display options and making it a must-have for Star Wars enthusiasts and collectors.
Sideshow's Ahsoka Tano Sixth Scale Figure is not just a collectible; it's a work of art that pays tribute to the character's rich history and enduring popularity within the Star Wars fan community. Whether displayed on a collector's shelf or used as a centerpiece for dioramas and scenes, this figure captures the essence of Ahsoka's character with remarkable precision and craftsmanship. It's a true gem for Star Wars fans, offering the opportunity to bring the spirit of Ahsoka Tano into their collection and relive her memorable moments from the animated series and beyond.