Sitting Piglet Safari Farm Safari Ltd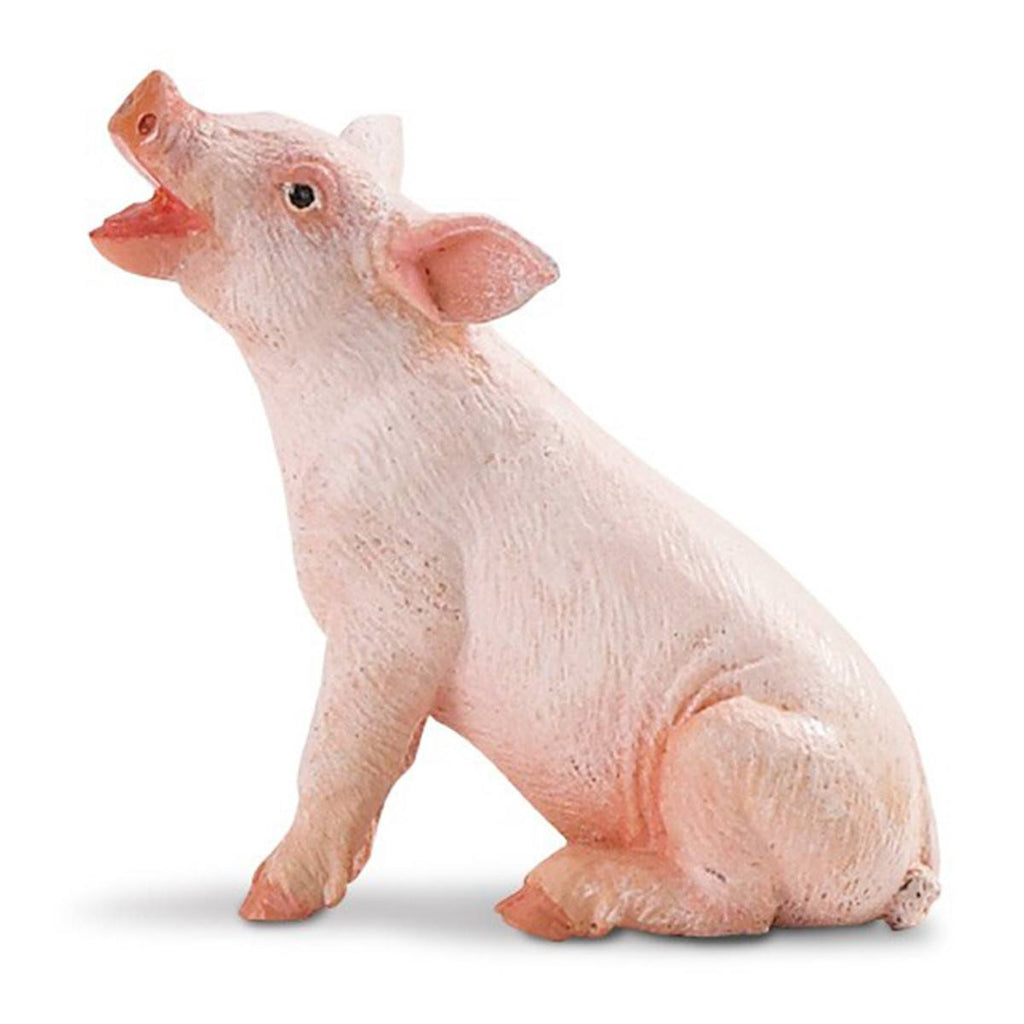 The Sitting Piglet Safari Farm Safari Ltd figure is a delightful addition to any animal lover's collection. This adorable little piglet is crafted with stunning attention to detail and painted with life-like colors, making it a realistic-looking miniature that is sure to impress.
This product is part of the Safari Farm collection from Safari Ltd, which is dedicated to creating high-quality farm animals that are both fun and educational. Each of the animals in the line is designed to represent real-life farm animals and to provide children with a comprehensive learning experience about the world around them.
With the Safari Farm Sitting Piglet, children can learn about the lifestyle of pigs and their place on a farm. The Sitting Piglet is perfect for imaginative play and can help to develop young children's social and emotional skills. It can also be used in science lessons to teach children about the different types of pigs and their habitats.
Safari Ltd has an established reputation for producing top-quality animal figurines that are both durable and beautiful, and the Sitting Piglet from their Safari Farm collection is no exception. Made from non-toxic materials, this piece is environmentally friendly and perfect for safe playtime.
Overall, the Sitting Piglet Safari Farm Safari Ltd is a versatile and engaging product that is perfect for children of all ages. Its realistic appearance will capture their imaginations and help to develop their understanding of the animal world. This product is a wonderful way to introduce children to this beautiful and fascinating animal and inspire them to explore the farm and wildlife around them!
Recommended Age: 3+
Dimensions:   1.60" x 0.86" x 1.72"