Sonic The Hedgehog Knuckles 9 Inch Plush Figure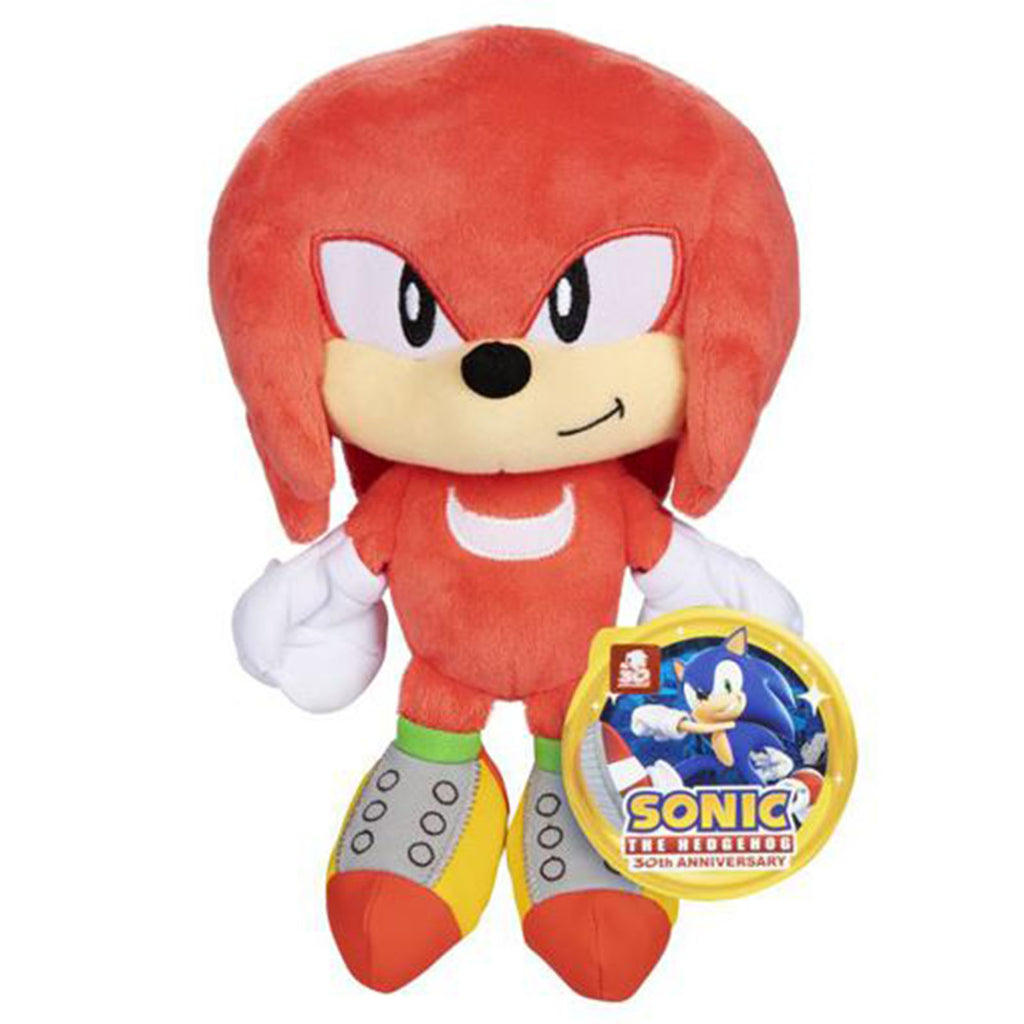 The Sonic The Hedgehog Knuckles 9 Inch Plush Figure is a soft and cuddly representation of the character Knuckles from the popular Sonic the Hedgehog franchise. Knuckles is known for his strength, determination, and distinctive red echidna appearance.
This plush figure stands at approximately 9 inches tall and is crafted with vibrant colors, capturing Knuckles' iconic look with his red fur, white gloves, and characteristic spiked knuckles. Made from plush materials, it's designed to be huggable and suitable for fans of all ages.
Ideal for Sonic enthusiasts and collectors, this plush figure serves as a fun and playful way to celebrate the adventurous spirit of the Sonic series. Whether displayed alongside other Sonic collectibles or used as a cuddly companion, this Knuckles plush offers a nostalgic and endearing representation of the beloved character.