Sow Pig Safari Farm Safari Ltd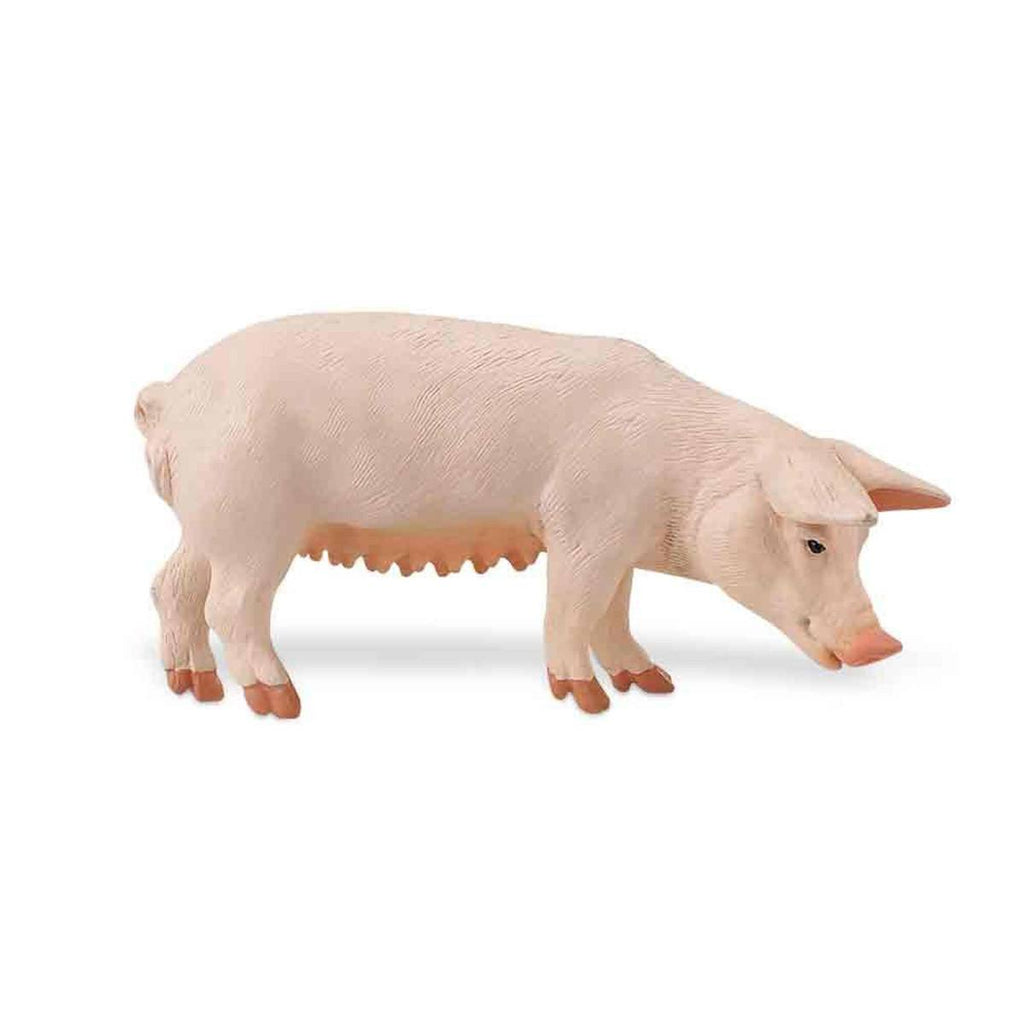 Looking for an exciting and engaging way to introduce your children to the world of farming? Look no further than the Sow Pig Safari Farm figure from Safari Ltd!
Not only does the Sow Pig Safari Farm teach children about the responsibilities of caring for farm animals, it also promotes creativity and problem solving skills. Children can use their imaginations to come up with their own scenarios and challenges for the farmer and animals to overcome.
Since the figure is designed for children ages 3 and up, it's the perfect toy for preschoolers and kindergarteners who are just starting to learn about the world around them. The Sow Pig Safari Farm figure helps children develop important skills such as hand-eye coordination, dexterity, and spatial awareness.
The Sow Pig Safari Farm figure is also an excellent tool for teachers and caretakers who are looking for a simple yet engaging way to introduce young children to the world of agriculture.
Overall, the Sow Pig Safari Farm from Safari Ltd figure is a must-have toy for any child who loves animals, farms, or imaginative play. With its high-quality construction and engaging design, it's sure to provide hours of enjoyment for children of all ages.
Recommended Age: 3+
Dimensions:   3.82" x 1.25" x 1.91"