Sperm Whale Sea Life Safari Ltd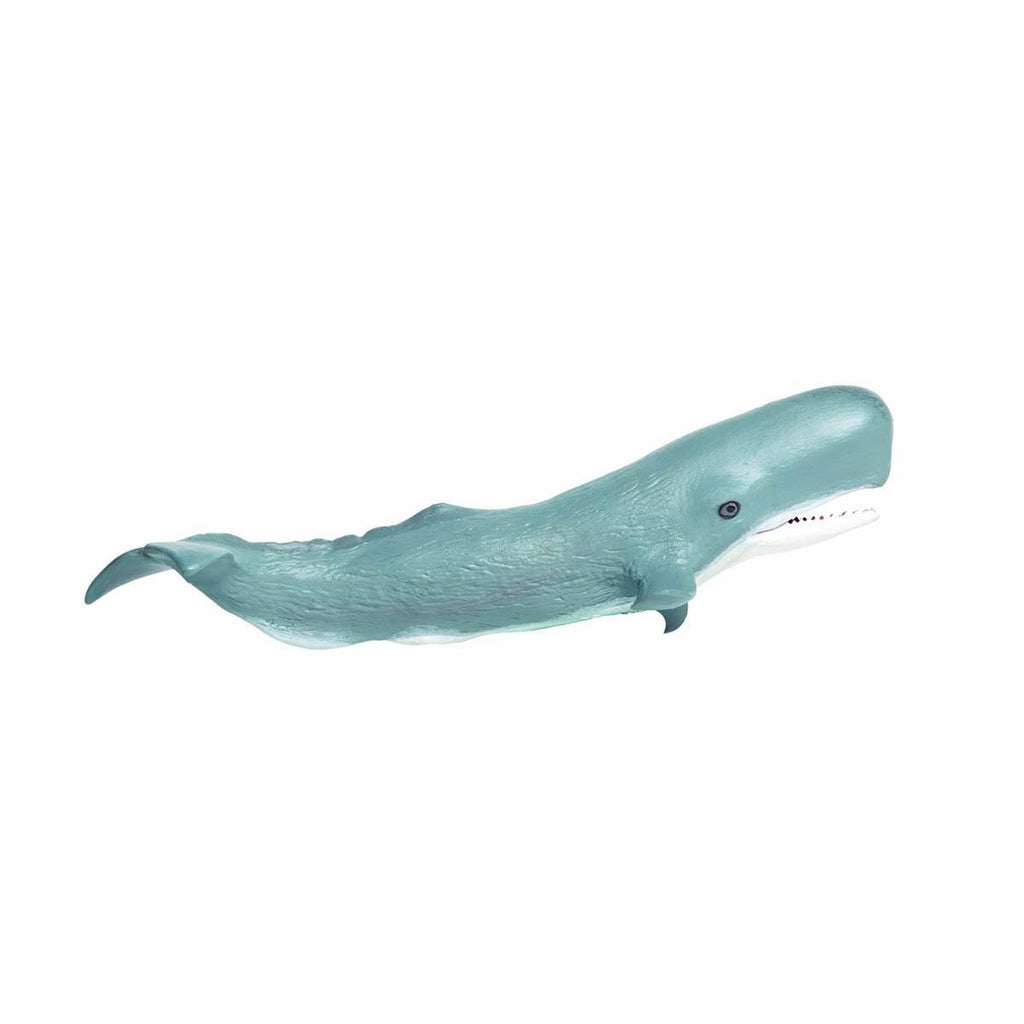 The Sperm Whale Sea Life Safari Ltd figure from Safari Ltd is a fantastic addition to any ocean lover's toy collection or display. Sperm Whales are one of the largest creatures in the world - known for their immense size, massive heads, and iconic blowholes. This replica captures the majesty and beauty of the Sperm Whale perfectly, with intricate details that really bring the creature to life.
Crafted with excellent attention to detail, the Sperm Whale Sea Life Safari Ltd is made of high-quality, non-toxic materials that are safe for children to play with and handle. The figure is hand-painted with incredible precision to highlight the natural beauty of Sperm Whales, from their dark-colored skin to the unique patterns on their heads.
The durable design of this toy allows for hours of imaginative and educational playtime for kids or display in a collection cabinet. It's perfect for children who are interested in learning more about marine life or for adults who love marine creatures and want to decorate their homes with beautiful and accurate replicas.
Not only is the Sperm Whale Sea Life Safari Ltd a great toy for imaginative play, but it is also a valuable educational tool. With accurate proportions and realistic looks, it can be an informative piece of learning material for children of all ages. It is an impressive addition to any collection, and it makes an excellent gift for any occasion.
Overall, the Sperm Whale Sea Life Safari Ltd from Safari Ltd is a wonderfully crafted and highly detailed toy that is guaranteed to impress animal lovers and ocean enthusiasts alike. Don't miss out on the opportunity to bring the mysteries of the ocean home, with this impressive toy or collectible.
Recommended Age: 3+
Dimensions:   6.83" x 3" x 1.76"