Spice Box Card Games Set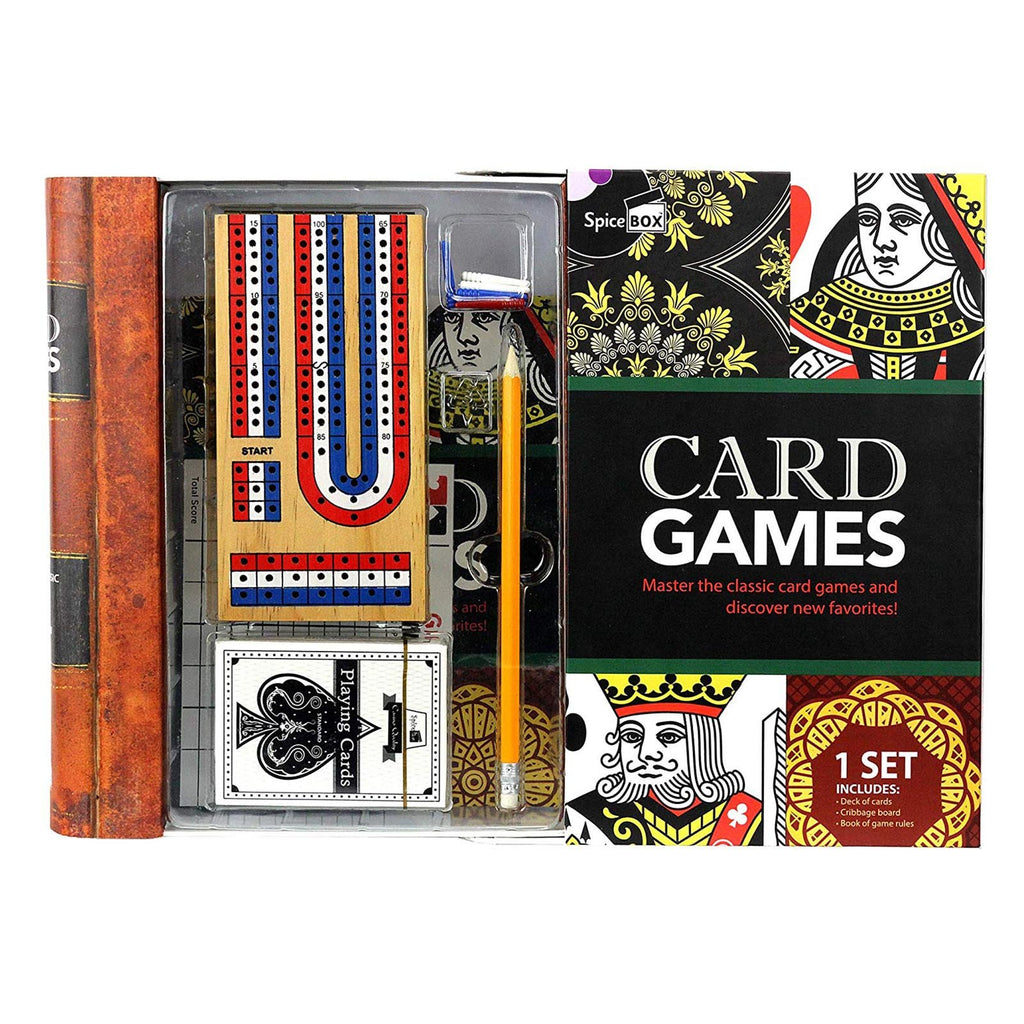 This is a Card Games Set made by the good people over at Spice Box.
Whether you're looking for a game to bring the whole family together or the perfect way to bring some fun competition to a night in with friends, this kit has everything you need to learn and play some classic favorites like Cribbage, Gin Rummy, and Hearts. When you know how to play card games, you can have a great time wherever you are!
This kit includes a cribbage board, a deck of cards, a scoring pad, and pencil.
Recommended Age: 8
Condition: Brand New and Sealed