Spice Box Crocheted Animal Hats Set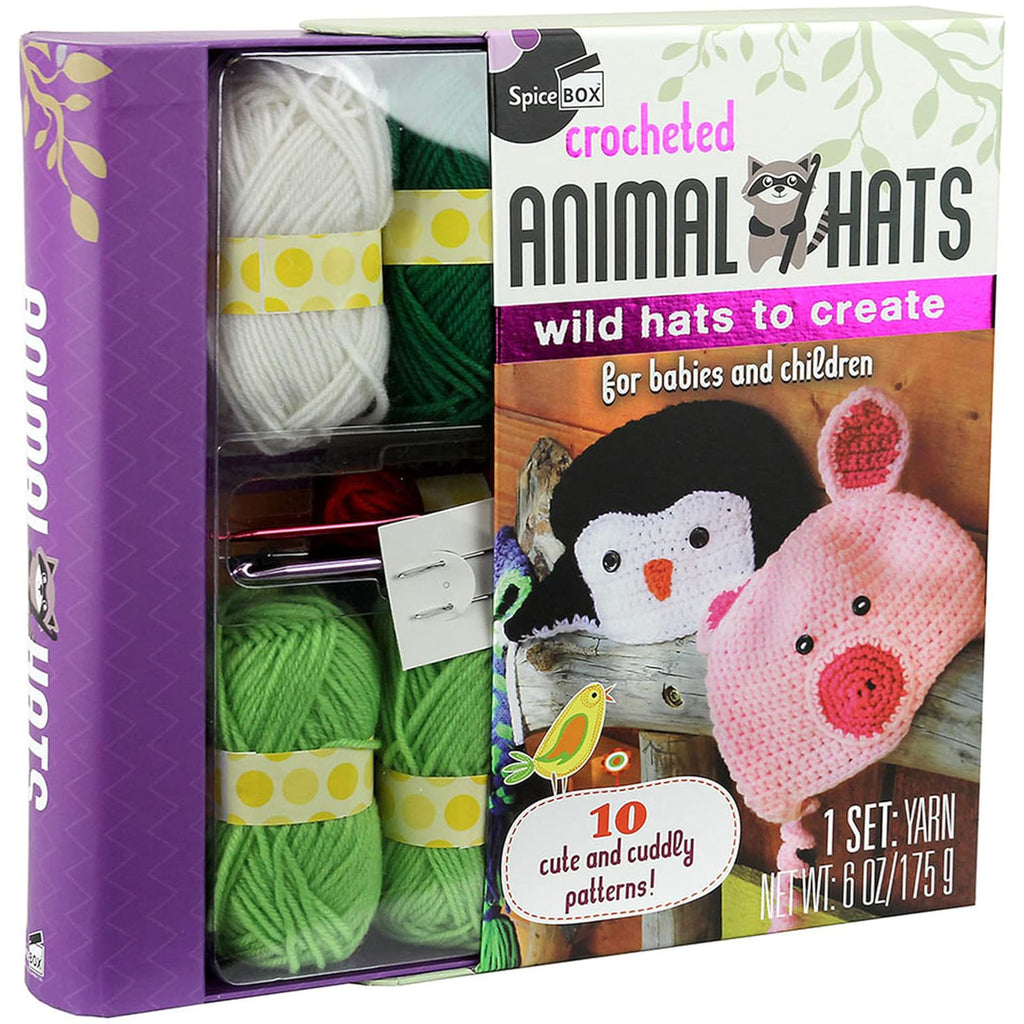 This is a Spice Box Crocheted Animal Hats Set made by the good people over at Spice Box.
The Spice Box Crocheted Animal Hats Set is a creative and crafty kit that allows individuals, especially children, to make their own crocheted animal-themed hats. This set typically includes a variety of materials and instructions to help users create adorable and cozy animal-inspired hats. Here's a general description of what you can typically find in this set:
Yarn: The kit provides a selection of colorful yarn in various shades that are needed for crocheting the animal hats. The yarn is typically soft and comfortable to wear.

Crochet Hook: A crochet hook, usually the appropriate size for the yarn included, is included in the kit to help users create the crochet stitches.

Pattern Instructions: Step-by-step pattern instructions or a booklet that guides users through the process of crocheting the animal hats. These instructions may include illustrations and clear explanations.

Stuffing Material: Some kits may include stuffing material, like fiberfill, for adding volume to certain parts of the hat, such as the animal's ears.

Eyes, Noses, and Other Embellishments: Depending on the design of the animal hats, the kit may include buttons, felt pieces, or other embellishments for creating the animal's features, like eyes, noses, or ears.

Tapestry Needle: A tapestry needle for sewing and attaching various components of the hat.

Storage: Some sets come with a storage container or pouch to keep the crochet materials and project organized.
Recommended Age: 4+
Condition: Brand New and Sealed