Spice Box Kits For Kids Glitter And Sparkle Set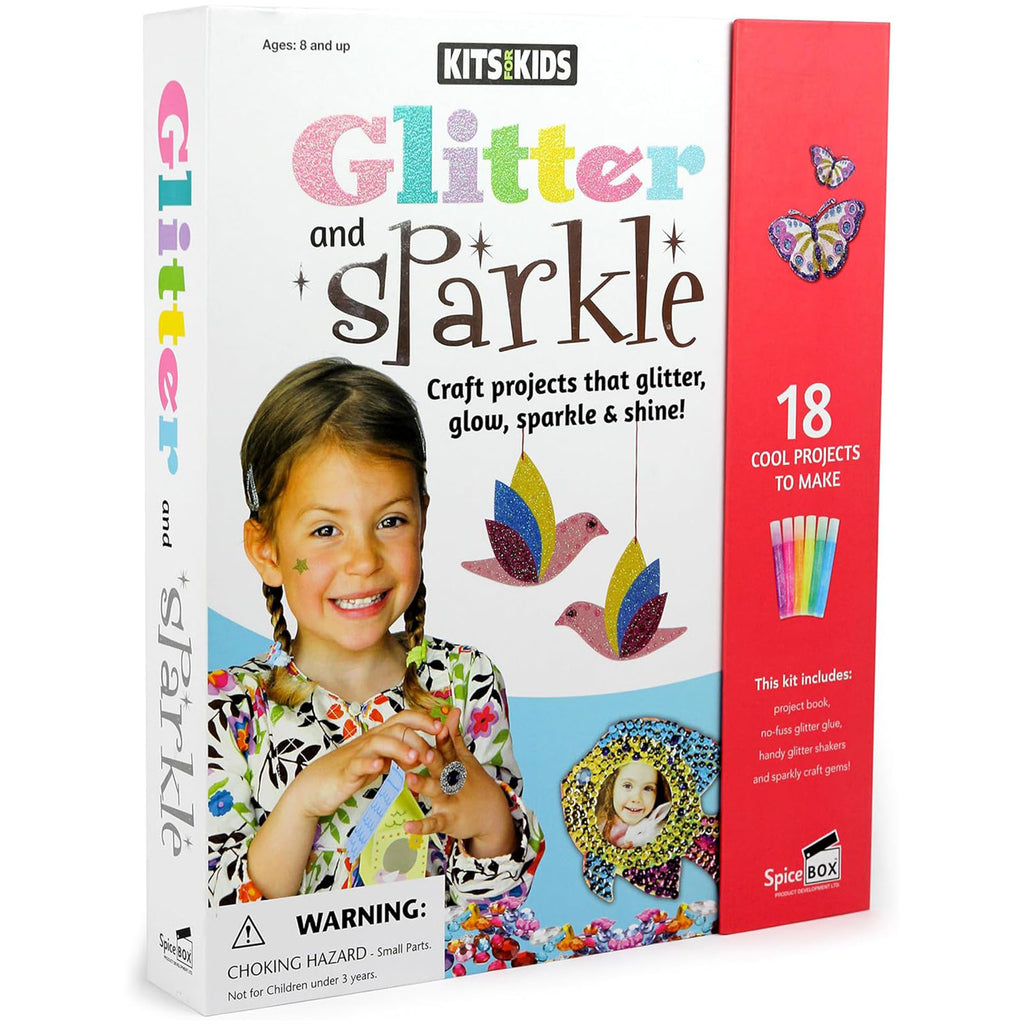 This is a Spice Box Kits For Kids Glitter And Sparkle Set made by the good people over at Spice Box.
Glitter: The kit includes a variety of glitter in different colors and sizes. This glitter can be used to add shimmer and shine to various craft projects.

Glue: Child-safe glue or adhesive is often included to help kids adhere the glitter to their projects securely.

Craft Supplies: The set may also include additional craft supplies like colored paper, stickers, markers, and other embellishments that children can use in combination with the glitter to create their own designs.

Templates: Pre-printed templates or blank sheets for kids to decorate with glitter, providing creative guidance.

Instructions: Step-by-step instructions or a booklet that provides ideas and inspiration for glitter and sparkle-based art and craft projects.

Storage: Some sets include a storage container or pouch to keep the glitter and other materials organized.
Recommended Age: 4+
Condition: Brand New and Sealed