Spice Box Let's Make Little Artist Art Studio Set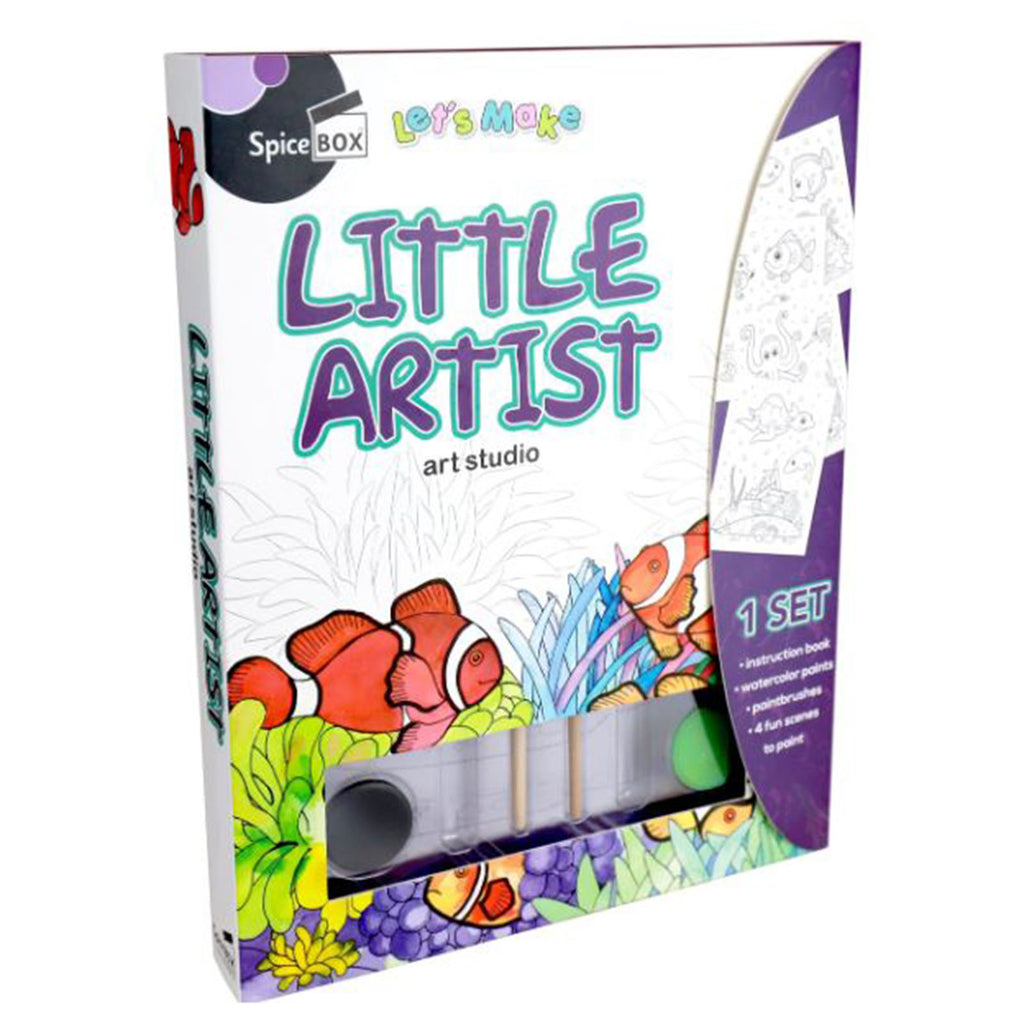 This is a Spice Box Let's Make Little Artist Art Studio Set made by the good people over at Spice Box.
Art Supplies: The kit often contains a variety of art supplies such as colored pencils, markers, crayons, watercolors, acrylic paints, paintbrushes, and oil pastels. These are typically child-safe and of good quality.

Paper and Canvas: A selection of art surfaces, including paper, canvas, and sketching paper, on which children can create their artwork.

Art Tools: Tools like erasers, sharpeners, and drawing stencils to help children refine their art and experiment with different techniques.

Instructional Materials: Step-by-step instructional materials, including a booklet or guide with art project ideas, tips, and techniques for children to follow or get inspired by.

Storage: Some sets come with a storage case or container to keep art supplies organized and easily accessible.

Art Projects: The kit may include specific art projects or prompts to guide children in creating their own artworks, such as drawing, painting, or mixed-media projects.
Recommended Age: 4+
Condition: Brand New and Sealed