Spin Master Bluey 4-Pack Of 24 Piece Puzzles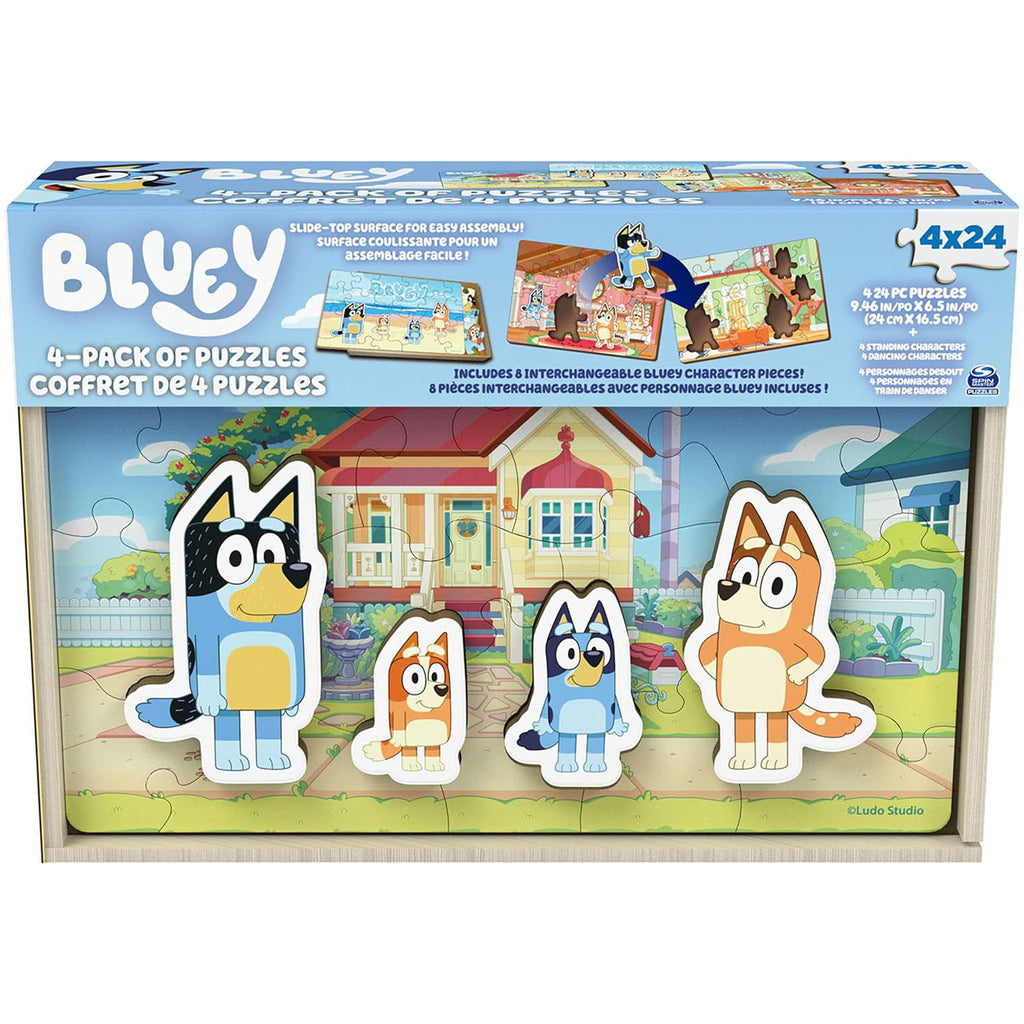 The Spin Master Bluey 4-Pack of 24-Piece Puzzles is a fun and educational puzzle set designed for children. These puzzles feature characters and scenes from the popular children's animated television series "Bluey." Here are the key features of this puzzle set:
Four Puzzles in One Set: This set includes four separate puzzles, each containing 24 pieces. These puzzles are designed to provide variety and a range of difficulty levels, making them suitable for children of different ages and skill levels.

Bluey-Themed: The puzzles feature characters and scenes from the "Bluey" TV series, which is beloved by children and parents alike. These images make the puzzles engaging and exciting for young fans of the show.

Educational Benefits: Puzzles offer numerous educational benefits for children, including improving hand-eye coordination, spatial awareness, problem-solving skills, and patience. They encourage cognitive development in a fun and interactive way.

High-Quality Pieces: The puzzle pieces are typically made from high-quality, durable materials, ensuring that they can withstand frequent use without wearing out. They fit together easily and securely, providing a satisfying puzzle-solving experience.

Completed Puzzle Size: The 24-piece puzzles are typically designed to create a reasonably sized completed image that's manageable for children to work on and display.

Individual or Group Play: Children can work on the puzzles individually or enjoy them with friends and family, making it a great activity for playdates and family bonding.