SpongeBob SquarePants Mini Figure World Series 3 Mermaidman And Barnacleboy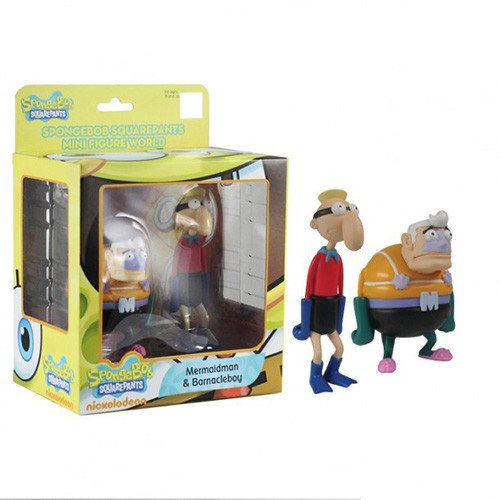 SpongeBob fans have been blessed with loads of fantastic merchandise over the years, and this series of SpongeBob SquarePants figures is no different. This line of SpongeBob figure is made by Play Imaginative and they are fantastic! These are high quality vinyl SpongeBob figures.
This is a set of the SpongeBob characters Mermaidman and Barnacleboy. They're from series three of this line of figures. Mermaidman and Barnacleboy are Bikini Bottom's very own retired superheroes and it's great to see them in vinyl figure form. 
Condition: Brand New and Sealed
Dimensions:
3" to 5" X 1 SpongeBob SquarePants Mini Figure World Series 3 Mermaidman And Barnacleboy