Squishable Baphomet Mini Backpack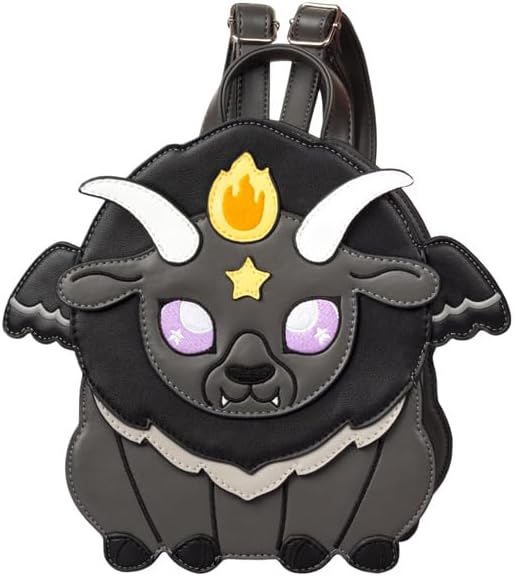 Elevate your style and embrace your individuality with the Squishable Baphomet Mini Backpack. This striking backpack is not just a functional accessory; it's a bold statement piece that adds a touch of intrigue and edginess to your daily outings. Measuring approximately 9 inches tall, it's the perfect size to carry your essentials, making it ideal for school, work, or any adventure you embark on.
The Squishable Baphomet Mini Backpack features a design inspired by the enigmatic and mythological creature known as Baphomet. With its striking horns, intricate patterns, and an aura of mystique, this backpack captures the essence of the Baphomet in a unique and playful way. Crafted with impeccable attention to detail. The adjustable straps ensure a comfortable fit, while the zippered compartment keeps your belongings secure. Whether you're a fan of alternative fashion or simply looking to make a statement with your accessories, this Baphomet Mini Backpack is sure to turn heads and ignite conversations. Embrace your distinctive style and let your individuality shine with this extraordinary backpack that combines fashion, comfort, and a hint of mysticism.