Squishable Comfort Food Smoothie 16 Inch Plush Figure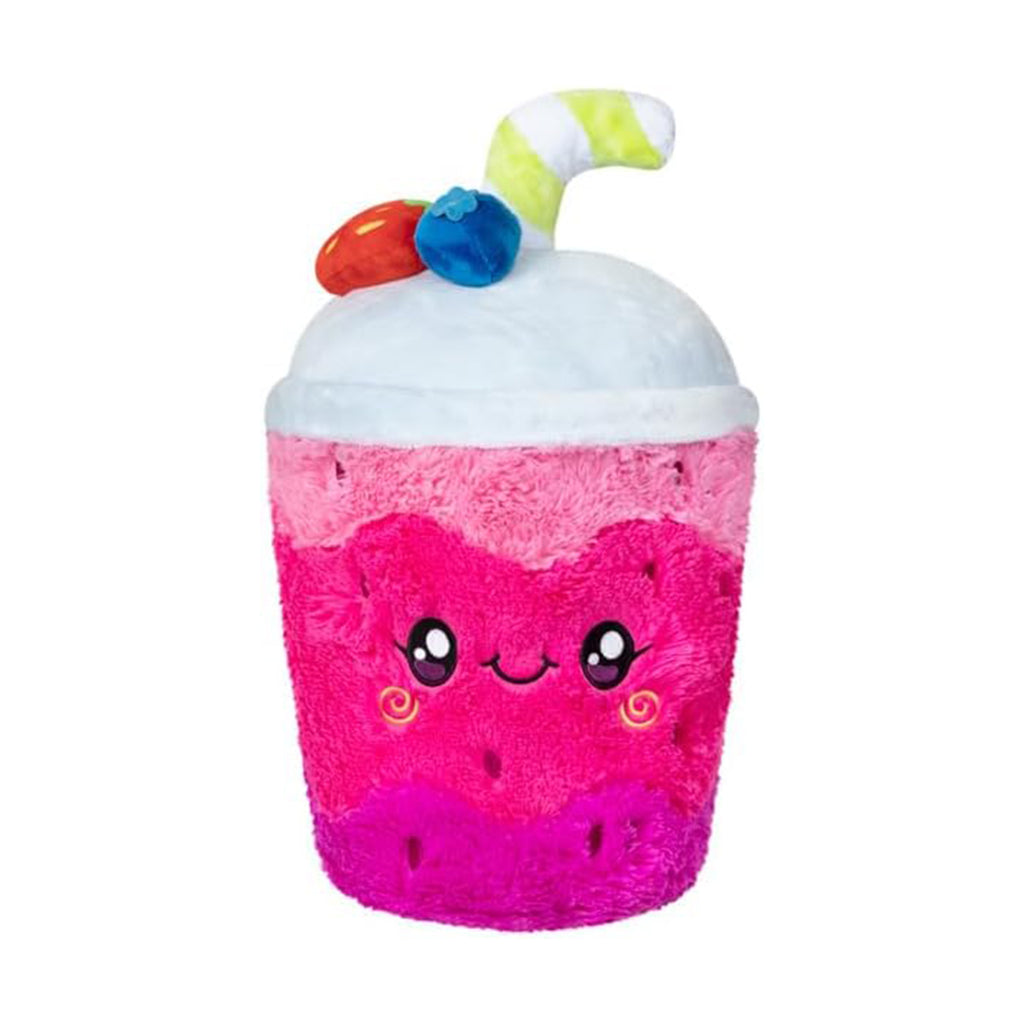 Savor the sweetness of Squishable with the Squishable Comfort Food Smoothie 16 Inch Plush Figure. This plush captures the delightful essence of a mouthwatering and colorful smoothie, offering a comforting and huggable treat to brighten up your day.
Measuring approximately 16 inches in size, this smoothie plush figure features a luscious combination of plush fruits, including strawberries, bananas, and blueberries, blended into a delightful and cuddly concoction. Its vibrant colors, adorable details, and ultra-soft texture make it a perfect companion for snuggles and relaxation.
Made with high-quality materials, this Squishable Comfort Food Smoothie plush figure is not only incredibly soft but also durable, ensuring it can withstand countless cuddles and imaginative play. Whether you're a fan of smoothies, adore plush companions, or simply enjoy the charm of comfort food, this figure is a must-have addition to your collection.
Add a touch of deliciousness to your surroundings, cuddle up with the Squishable Smoothie, or gift it to someone special who appreciates its delightful and comforting features. Perfect for foodies, plush enthusiasts, and anyone who loves a plushy treat, this figure is sure to satisfy your craving for cuteness and cuddles.
Product Details:
Squishable Comfort Food Smoothie 16 Inch Plush Figure
Features plush strawberries, bananas, and blueberries blended into a smoothie
Measures approximately 16 inches in size
Made with high-quality materials
Soft, huggable, and durable
Perfect for cuddling, display, and collecting
Ideal gift for food lovers and plush enthusiasts of all ages