Squishable Dragon Prismatic Mini 7 Inch Plush Figure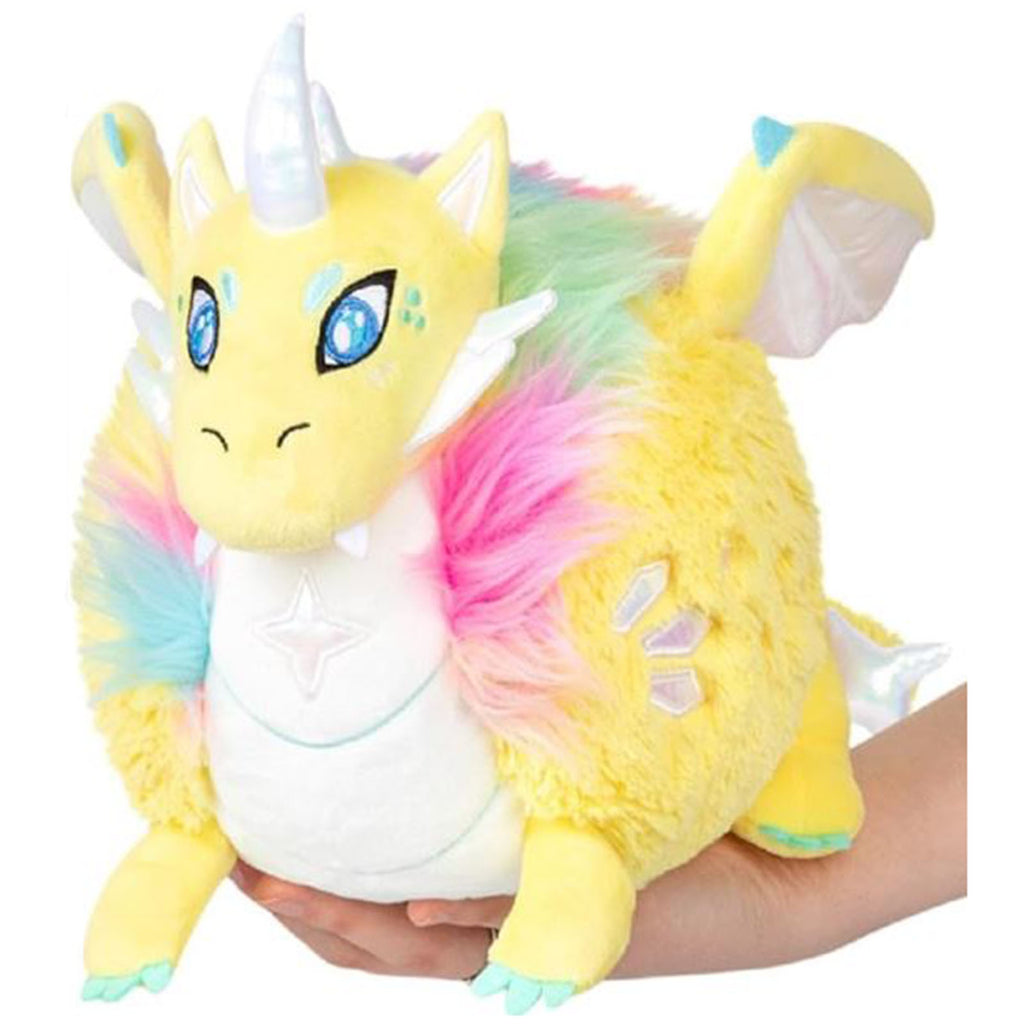 The "Squishable Dragon Prismatic Mini 7 Inch Plush Figure" is a delightful and collectible plush toy created by Squishable. Here's a description of this product:
Dragon Design: This plush figure features a whimsical and colorful dragon design. The "Prismatic" aspect of the name suggests that it may have a vibrant and iridescent color scheme, making it particularly eye-catching and unique.

Size: Measuring 7 inches in height, this plush toy is mini-sized, which is perfect for portable cuddling and easy to carry around. It's suitable for kids and adults alike.

Material: Squishable plush toys are known for their soft and huggable materials. They are designed for comfort and squishability, providing a satisfying tactile experience.

Collectible: Squishable products are often collected by enthusiasts. This mini plush figure is designed to be both a toy for cuddling and a collectible item for those who love quirky and charming designs.

Reputable Brand: Squishable is a well-known brand for creating cute and huggable plush toys, and their products are popular among both children and adults.