Squishable Micro Venus Fly Trap 4 Inch Plush Keychain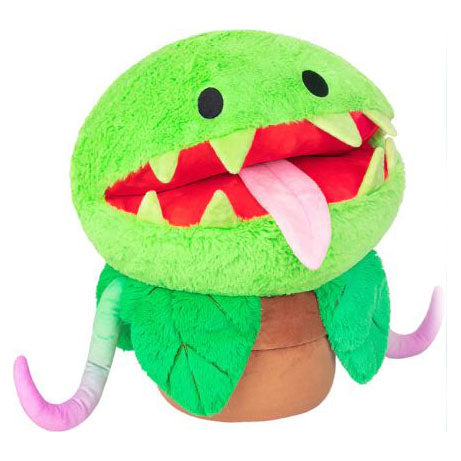 The Squishable Micro Venus Fly Trap 4-Inch Plush Keychain is a fun and quirky accessory that combines the charm of a plush toy with the practicality of a keychain. This product is designed to add a touch of whimsy and personality to your keys, bags, or other belongings.
Key Features:
Unique Design: The Squishable Micro Venus Fly Trap features a unique and eye-catching design. It's a plush representation of the Venus Fly Trap, a carnivorous plant known for its distinctive snapping trap leaves.

Plush and Squishy: This keychain is made from soft and huggable plush material, making it not only cute but also squishy and tactile. It's fun to squeeze and play with.

Compact Size: Measuring 4 inches in size, this micro plush keychain is small and lightweight, making it a practical addition to your keyring, backpack, or as a bag accessory.

Keychain Attachment: The product includes a sturdy keychain attachment, allowing you to easily secure it to your keys or other items.

Versatile Use: In addition to being a keychain, you can use it as a decorative accessory on your backpack, purse, or even as a decorative item in your car.

Whimsical and Fun: The Venus Fly Trap design adds a touch of whimsy and character to your belongings. It's perfect for those who appreciate unique and playful accessories.