Squishable Reaper Mini Backpack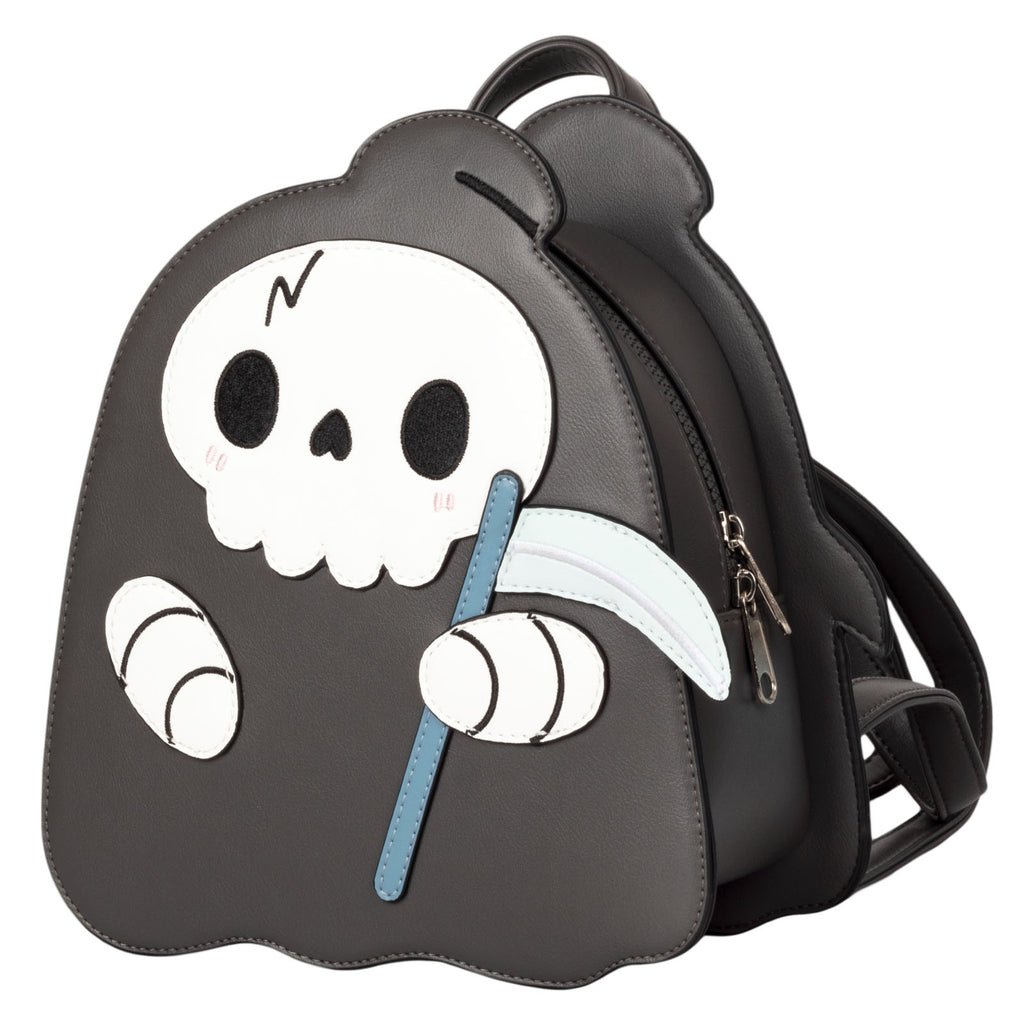 Unleash your inner rebel and showcase your unique style with the Squishable Reaper Mini Backpack. This striking backpack is more than just a bag; it's a statement piece that adds an edgy and playful twist to your daily adventures. Measuring approximately 10 inches tall and 9 inches tall bag space, it's the perfect size to carry your essentials, whether you're headed to school, work, or an exciting outing.
The Squishable Reaper Mini Backpack features a design that combines the whimsical and mischievous charm of the Grim Reaper with a soft and cuddly twist. The adjustable straps ensure a comfortable fit, while the zippered compartment keeps your belongings secure. Whether you're a fan of alternative fashion or simply looking for a unique and eye-catching accessory, this Reaper Mini Backpack is bound to turn heads and spark conversations. Embrace your individuality and stand out from the crowd with this one-of-a-kind backpack that combines style, comfort, and a touch of playful rebellion.