Squishable Shadow Dragon 13 Inch Figure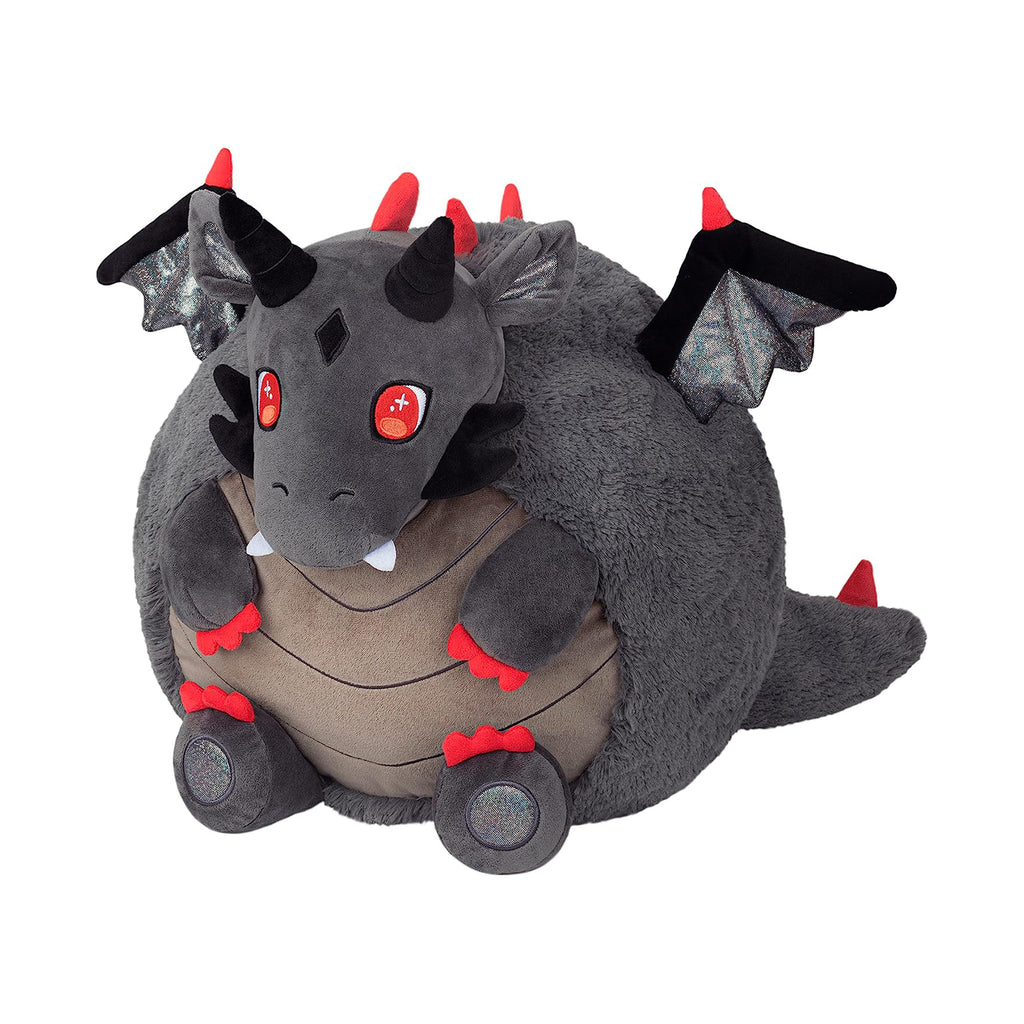 Embrace the mysterious allure of the shadows with the Squishable Shadow Dragon 13 Inch Figure. This enchanting figure brings to life the captivating presence of a mystical shadow dragon, ready to ignite your imagination and become your new cuddly companion.
Measuring approximately 13 inches in size, this Shadow Dragon figure boasts a delightfully squishy and huggable design. Its soft and plush exterior invites you to squeeze, cuddle, and bring comfort during your magical adventures or cozy moments at home.
The Shadow Dragon figure features intricate details, from its mesmerizing shimmering wings to its piercing eyes and scaled body. Its deep, dark colors perfectly capture the essence of the shadowy realm, making it an ideal companion for those who embrace the magic of fantasy and mythical creatures.
Made with high-quality materials, this Squishable figure is built to withstand countless hugs and imaginative play sessions. Whether you're a collector of fantastical creatures or seeking a unique gift for a loved one, the Squishable Shadow Dragon is sure to spark joy and add a touch of mystical charm to any collection.
This 13-inch figure is the perfect size for both display and snuggling, allowing you to bring the magic of the shadows wherever you go. Let the Squishable Shadow Dragon be your loyal companion and guardian of your dreams as you explore the realms of imagination.
Recommended Age: 8+
Condition: Brand New