Squishable Tie Dye Reaper Mini 10 Inch Plush Figure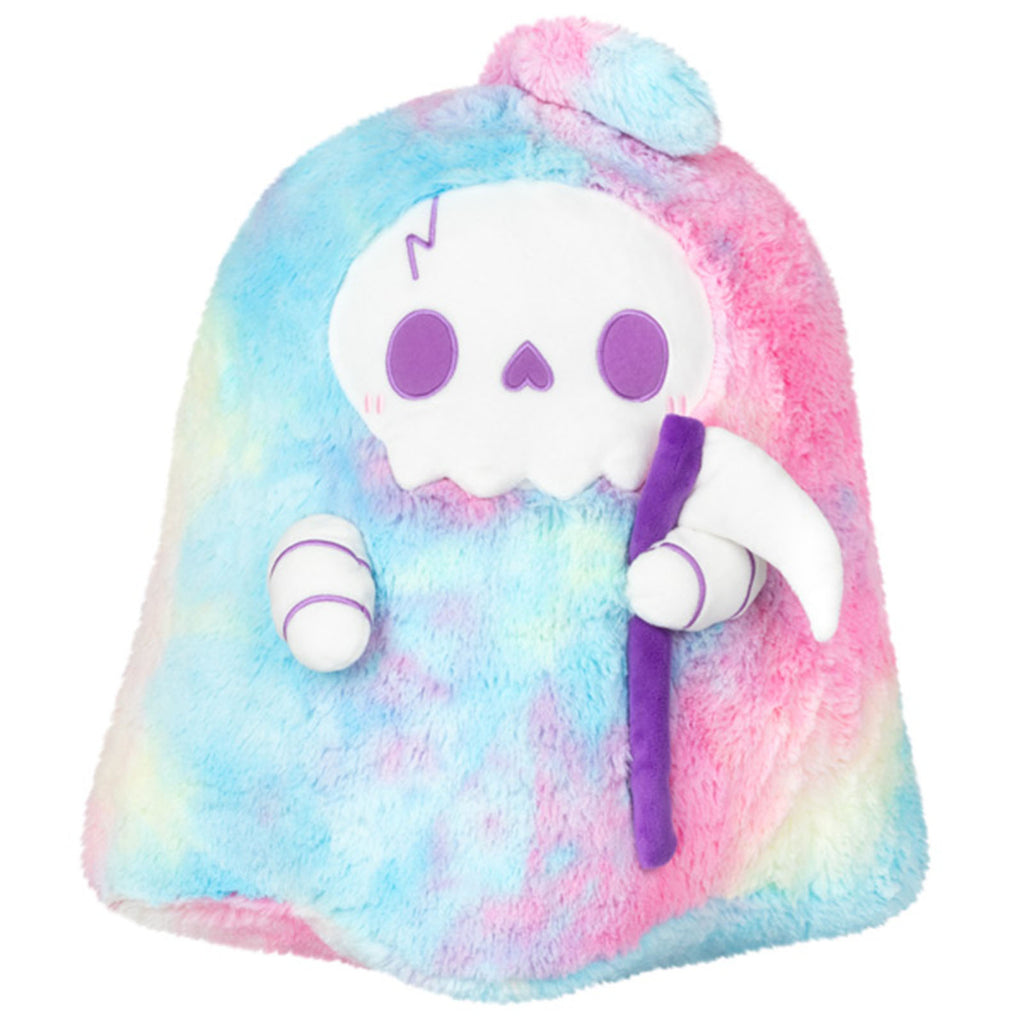 Introducing the Squishable Tie Dye Reaper Mini, a unique and enchanting plush figure that's ready to add a burst of color and personality to your collection. Standing at a delightful 10 inches, this mini plush embodies the perfect blend of whimsy and edginess. With its tie-dye design, playful skull motif, and a mischievous smile, it's a refreshing take on the classic Grim Reaper character. This plush is not only a charming addition to any collector's assortment but also a fantastic companion for snuggles and imaginative play.
The Squishable Tie Dye Reaper Mini is crafted with attention to detail and impeccable softness, ensuring that it's not just a fun and quirky decorative piece but also a huggable and comforting friend. Whether you're a fan of alternative fashion, a collector of unique plush figures, or simply someone who appreciates a touch of whimsy and rebellion in your surroundings, this Tie Dye Reaper Mini is bound to be a conversation starter and a source of smiles. It's an ideal gift for those who appreciate plush artistry and a sense of fun in their plush companions. Embrace the unconventional with this colorful and cuddly reaper, and let it bring a new level of creativity and charm to your plush collection.
Because of the Tie Dye nature the Image posted and product will be similar but different.