Super Impulse Wacky Packages Series 3 Blind Box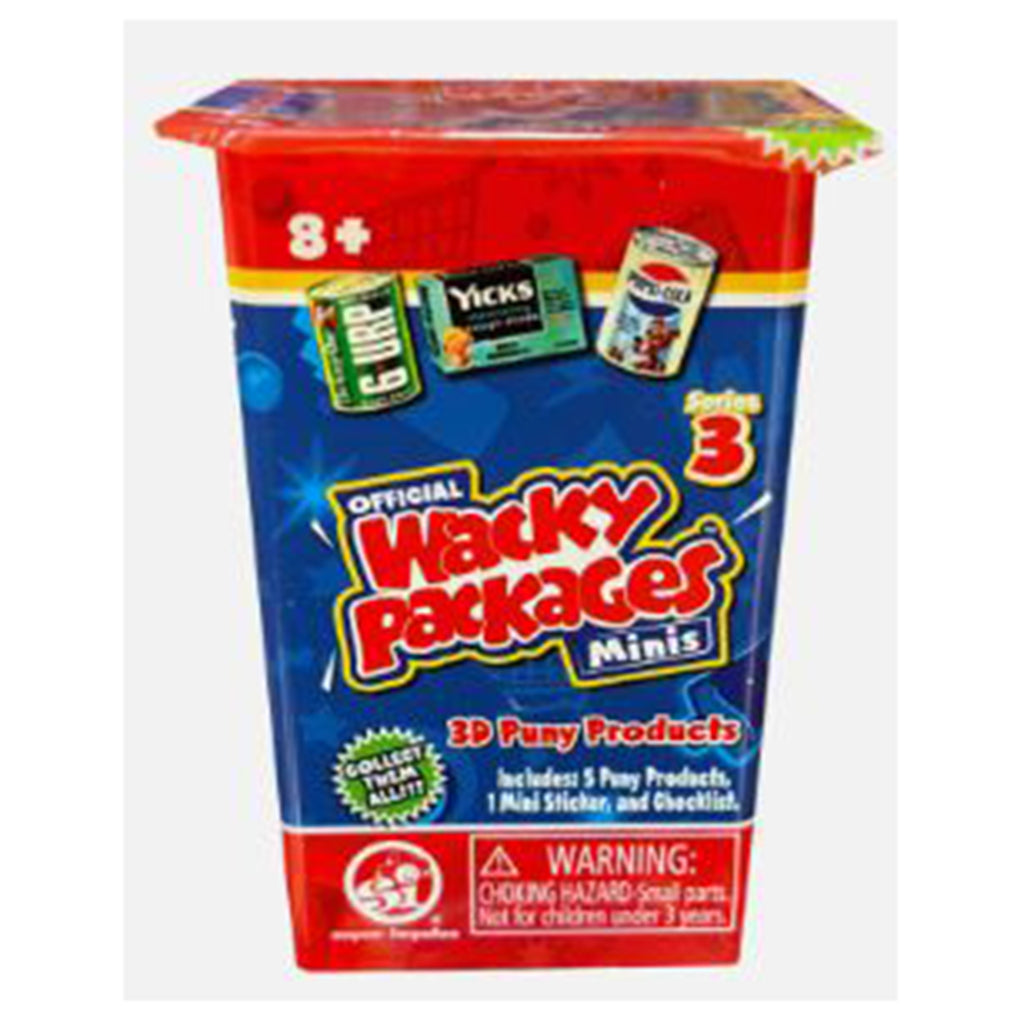 Get ready for a dose of wacky fun with the Super Impulse Wacky Packages Series 3 Blind Box! Step into a world of hilarious parodies and absurd humor as you collect and discover these quirky and unconventional trading cards.
With Series 3 of the Wacky Packages collection, you can expand your assortment of wacky cards and add to your growing collection. The thrill of the blind box adds an element of surprise and anticipation, making each unboxing a delightful experience. Will you discover a rare card or a hilarious new parody that will become your favorite?
The Wacky Packages Series 3 Blind Box is perfect for collectors, fans of pop culture, or anyone who enjoys a good laugh. These trading cards are not only entertaining but also highly collectible, with their unique and satirical take on popular brands and products. Display them, trade them, or simply enjoy the absurdity and creativity they bring.
Compact and portable, these blind boxes are also ideal for on-the-go fun. Take them with you to share the laughter with friends, family, or fellow collectors. It's a fantastic way to spark conversations, create memories, and bond over the shared joy of wackiness.
Experience the zany world of Wacky Packages with the Super Impulse Wacky Packages Series 3 Blind Box. Embrace the unexpected, embrace the laughter, and dive into a collection of trading cards that will bring smiles to your face and a dose of wackiness to your day. Get ready to unbox the laughter and discover the delightfully absurd!