Super Impulse World's Coolest Toxic Waste Keychain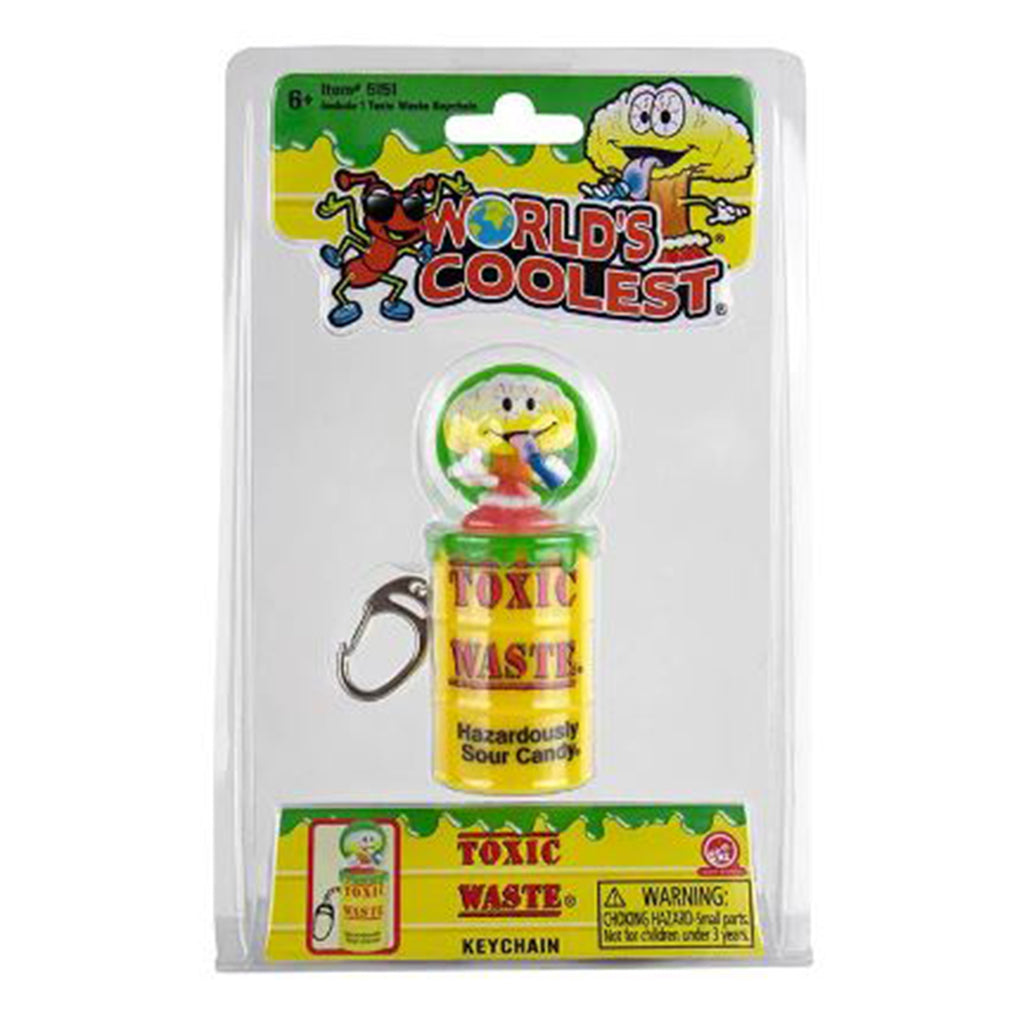 Introducing the Super Impulse World's Coolest Toxic Waste Keychain, a miniature marvel that packs a punch of toxic fun! This pocket-sized keychain brings a touch of nostalgia and a hint of danger to your everyday carry.
Inspired by the iconic Toxic Waste candy, this keychain features a mini replica of the vibrant and eye-catching toxic waste drum. It captures all the details of the original, from the cautionary labels to the bright colors that scream "toxicity" at a glance. Hang it on your keys, backpack, or anywhere you want to add a dash of edgy style.
But this keychain is more than just a cool accessory. Twist open the drum to reveal a secret compartment that's perfect for storing small treasures or emergency cash. It's a handy feature that adds a touch of functionality to this compact collectible.
Crafted with durable materials, this keychain is built to withstand the rigors of daily use. Its small size makes it incredibly portable, allowing you to take a piece of toxic nostalgia with you wherever you go.
The Super Impulse World's Coolest Toxic Waste Keychain is not just a keychain—it's a statement. It lets you showcase your unique style and love for all things bold and daring. It's a conversation starter, a symbol of your fun-loving personality, and a reminder to embrace the unexpected.
Whether you're a fan of the original candy or simply appreciate quirky and distinctive accessories, this Toxic Waste Keychain is a must-have addition to your collection. It's time to unleash your inner rebel and carry a piece of toxic excitement wherever you venture.
Get ready to show off your coolness factor with the Super Impulse World's Coolest Toxic Waste Keychain. It's a miniature blast of nostalgia that will leave a lasting impression on anyone who catches a glimpse. Embrace the toxic fun and let your keychain do the talking