Super Impulse World's Smallest Bob It Button Set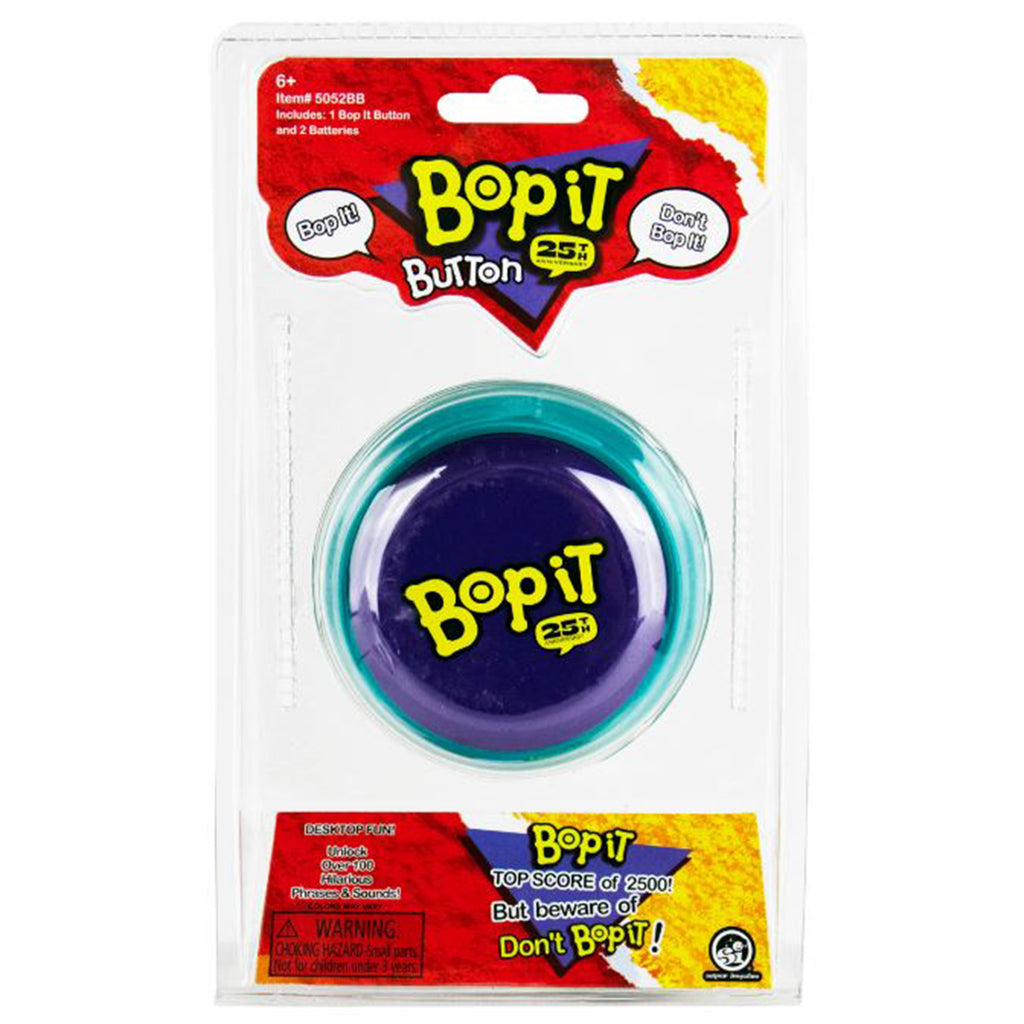 Introducing the Super Impulse World's Smallest Bob It Button Set - a miniature version of the classic game that fits right in the palm of your hand! Get ready for endless hours of fast-paced, button-bashing fun as you test your reflexes and compete for the highest score.
This compact Bob It Button Set features all the familiar elements of the original game, scaled down to a size that defies belief. The set includes a mini Bob It Button unit with multiple buttons and commands, challenging you to quickly follow the voice prompts and perform the correct actions in rapid succession.
With each command, the game becomes faster and more intense, pushing your reaction speed to the limit. Will you be able to keep up with the increasing tempo and beat your own high score? It's a thrilling challenge that will keep you on your toes!
The World's Smallest Bob It Button Set is designed to be portable, allowing you to take the excitement of the game wherever you go. Whether you're on a road trip, waiting for a friend, or simply looking to pass the time, this mini version of Bob It offers a compact and convenient gaming experience.
But don't be fooled by its size - this mini Bob It Button Set packs a punch when it comes to entertainment. It's a fantastic way to test your reflexes, improve your hand-eye coordination, and engage in friendly competitions with family and friends.
Collectors and fans of the original game will also appreciate the attention to detail and nostalgic appeal of this miniature version. Display it proudly on your shelf, and let it serve as a reminder of the countless hours of fun and excitement that Bob It has brought over the years.
Get ready to press, twist, and shout as you challenge yourself to beat the mini Bob It Button Set's commands. It's time to show off your reflexes, embrace the challenge, and experience the thrill of the World's Smallest Bob It Button Set!