Super Impulse World's Smallest Cornhole Set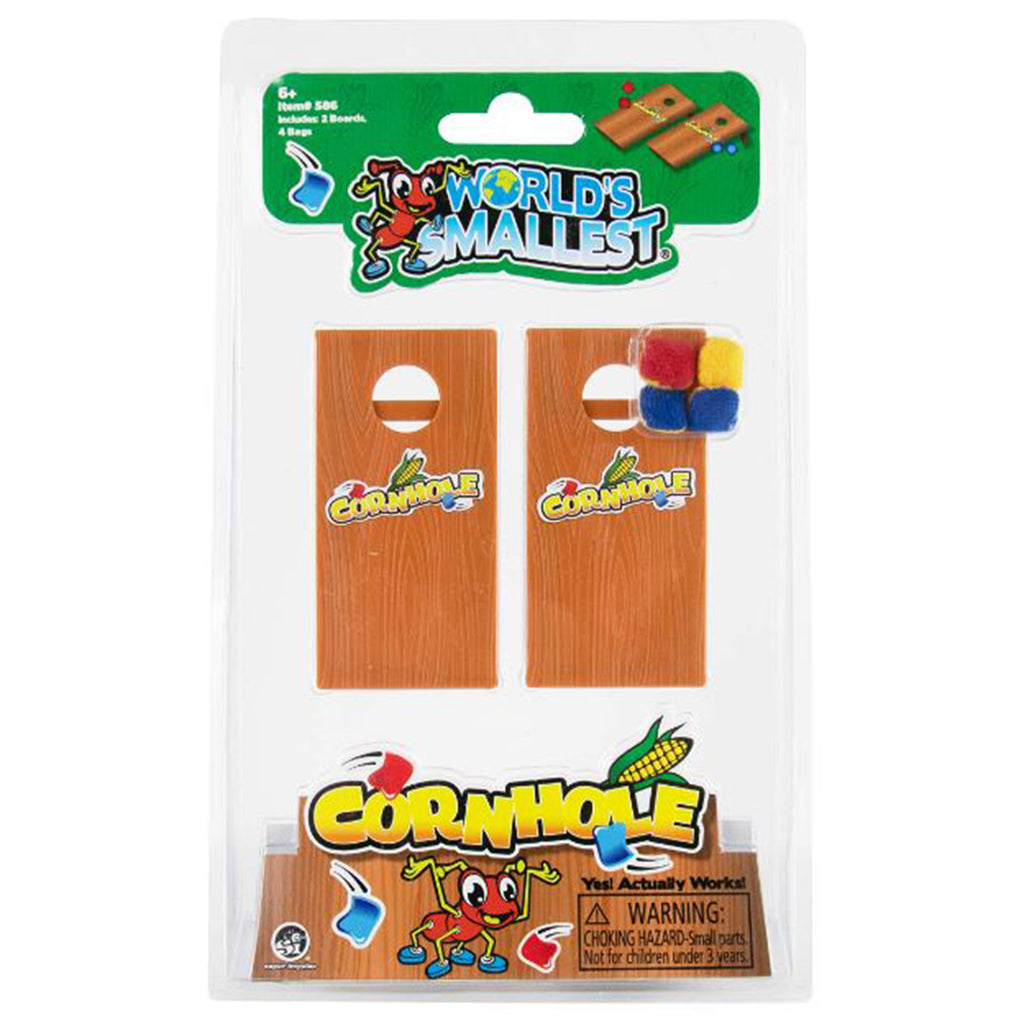 Get ready to make a splash with the Super Impulse World's Smallest Swimsuit Barbie Fashion Case! This adorable and compact fashion case brings the iconic Barbie doll to life in her stylish swimwear collection.
Inside the sleek and portable case, you'll find a miniature Barbie doll dressed in a trendy swimsuit, ready for a day at the beach or poolside fun. The attention to detail is remarkable, from the vibrant colors and intricate patterns of the swimsuit to the stylish accessories that complete Barbie's beach ensemble.
The fashion case is not just a storage solution; it doubles as a playset! Open it up to reveal a charming backdrop that sets the stage for endless imaginative play. Let your creativity soar as you create different beach scenes and embark on exciting adventures with Barbie as your stylish companion.
Designed with portability in mind, this fashion case is perfect for on-the-go play. Slip it into your bag or pocket and take it with you wherever you venture. It's a delightful way to keep the fun of Barbie close at hand, whether you're traveling, visiting friends, or simply enjoying a day out.
Collectors and Barbie enthusiasts will appreciate the miniature scale of this fashion case, adding a touch of charm to any display or collection. Showcase it alongside other Barbie memorabilia or let it take center stage as a standalone piece that captures the timeless beauty and fashion-forward spirit of Barbie.
The Super Impulse World's Smallest Swimsuit Barbie Fashion Case is not just a toy—it's a mini fashion statement that celebrates the iconic style and glamour of Barbie. It's an invitation to dive into a world of imagination, fashion, and endless fun.
Experience the joy of Barbie on a small scale with this delightful fashion case. Let your imagination run wild and create your own fashionable adventures with the World's Smallest Swimsuit Barbie!